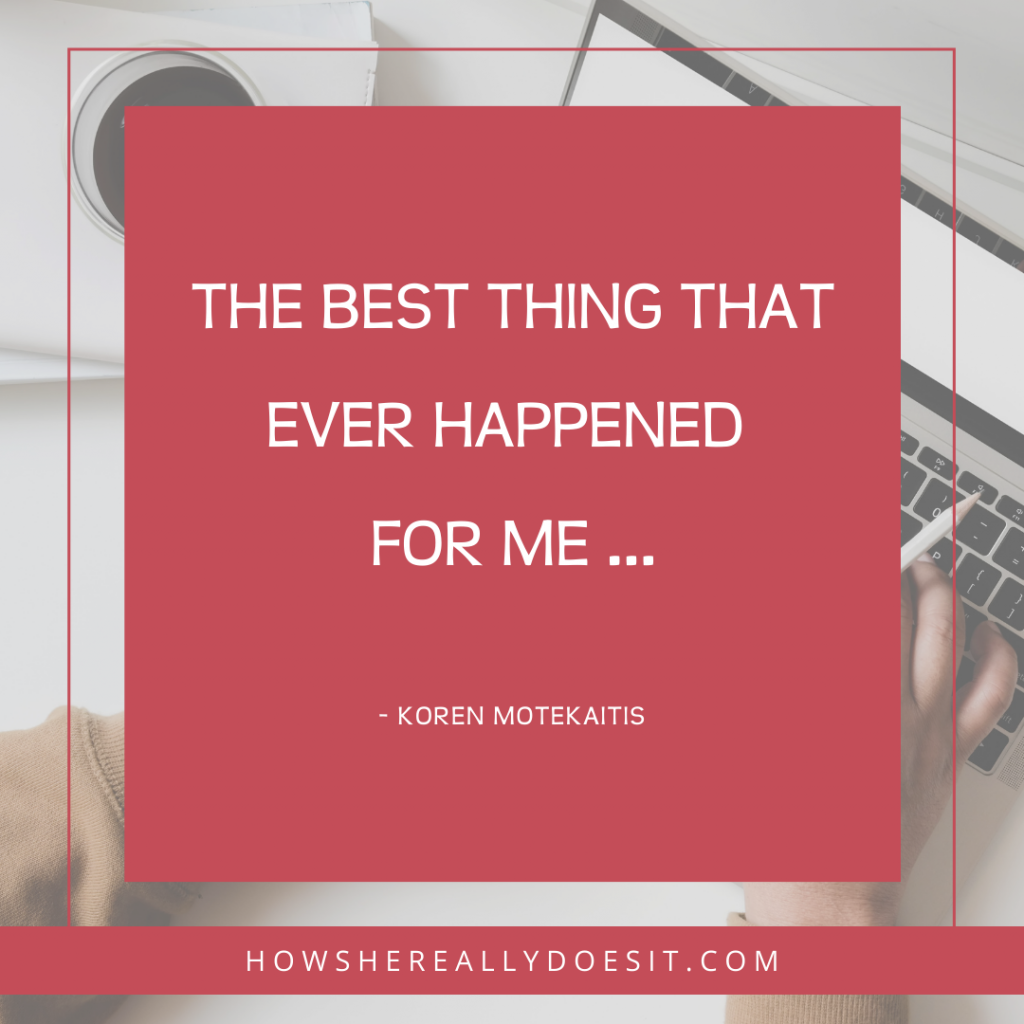 In my twenties I was hired as a head coach and college teacher.
This is the kind of "ultimate" job for so many people I know.
It was a safe job because tenure was involved.
And it came with some of the freedom that comes with academia – "no 9-5."
On the outside this job looked like the best thing that ever happened for me.
I was a head coach … the boss of my programs.
I was also a teacher (professor by contract… YIKES).
But it really wasn't the best thing that happened for me.
It was the worst thing.
I wasn't supposed to get the position.
When I applied I figured I was too young and inexperienced.
But I submitted my application figuring it would be good practice to get an interview.
BUT … I got the job.
And then I took it, even though I didn't really want it.
I took it and stayed.
I figured I wanted too much out of life and frankly this is as good as it gets.
I just needed to appreciate it more and then I'd be fulfilled.
I really did try and make the situation better.
I actually worked really hard and built successful teams.
I created one of the first online general education courses in California that was widely popular as well as serving hundreds of students each year..
I thought if I worked harder it would take away the discomfort of knowing this wasn't my dream but someone else's.
I hated my life … but dreamed of retirement and having 40 years of service credit.
Then one day … things changed.
Employment agreements that had been made between myself and the college administration had been changed/forgotten.
I felt trapped + powerless + I only had 29 years left to get my retirement.
I was so mad at the changes.
Why did they do this to me.
Why was this happening to me?
Until one day … I had an epiphany.
I could choose. Do I want to stay or leave?
I had a choice … WHAT???
I thought about it.
I talked it over with my husband.
I made a decision to leave after the semester ended.
I felt free.
Sure I was afraid.
But 10 years later I …
Sit here and am so glad that the administrators made the changes to our agreement.
Realize that it happened for me, not against me.
Am no longer settling for this is as good as it gets.
Am deliberately living my life.
I understand that the best thing that happened for me was realizing that I got to choose my path.
What's the best thing that ever happened for you?
smiling,

P.S. Oh and whenever you're ready, here's a great way to help you follow your path: CLICK HERE