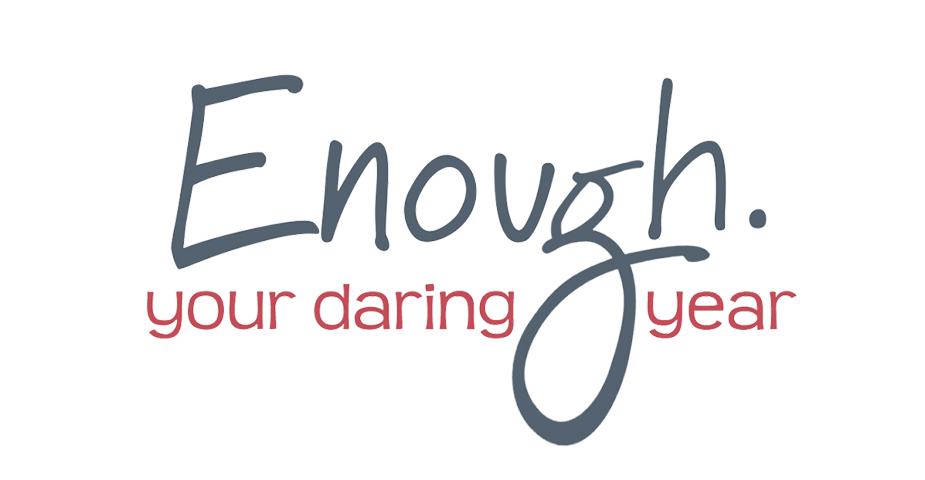 Is there a small voice deep inside you that likes nothing better than to repeat horrible mantras like these…
"I'm not enough."
"I'm not good enough."
"I'm not pretty enough."
"I'm not thin enough, strong enough, or smart enough."
Painful stuff, indeed. And, if you don't stop that kind of thinking in its tracks, it can deeply affect every part of your one, precious life.
I know, I've worked closely with many people who've been on the brink of absolute despair.
My name is Koren Motekaitis. I'm a master certified life coach and a trained Daring Way™ facilitator, the incredible program that's based on the extensive research of Dr. Brené Brown.
For the past four years I have worked one-on-one with many clients in the areas of shame, self-love, self-compassion, and the cultivation of belonging in their life… while letting go of the ruthless pursuit of perfection.
Now, I've gathered all of that experience into a single group coaching program… I call it Enough: Your Daring Year.
In this group coaching program, we'll remove all of those painful, useless voices that mock and distract you, and start you moving towards a place of living out your worthiness, with a mindset of self-love and self-compassion.
Enough: Your Daring Year is a year-long group coaching program that will help you reach beyond mere intellectual learning and truly implement the tools and insight you'll learn at the online retreat.
You will practice being conscious in your life.
You will practice the art of loving yourself.
You will learn the stories that keep you small.
You will cultivate new stories that allow you to fully show up in your life.
You will practice being brave.
You will practice managing your mindset.
You will practice shame resilience.
Feeling shame and learning to move through it, instead of shame owning you is absolutely life -changing.
Sound good? This is NOT for everyone. I am deeply committed to selectively filling this premium group coaching program with humans who are committed to doing this work, and are ready and willing to commit themselves to cultivating the lives they want… from a place of ENOUGH.
If you're ready to stop being NOT ENOUGH and start living as ENOUGH in your life, well you will have to wait a bit as the April group is now closed.
Good news though – join the ENOUGH waitlist to be the first to know when I open the next ENOUGH group.
WARNING: Your daring year won't be comfortable or perfect. You'll go through some serious shitstorms in order to find the true process of cultivating the life you want.
The fantastic news is you won't be going through it alone, you will be walking right along with us in the Enough program.
We'll start with a 3-day online retreat, where we'll build a foundation for our year together. You can be anywhere in the world to participate.
After our 3-day online retreat, we'll meet twice a month (as a group) for the rest of the year. You'll realize you are not alone and be able to see yourself through the real struggles of others, as well as be inspired by what other Enough members cultivate in their lives.
On top of the 3-day online retreat and the group coaching sessions, you will also have six personalized deep dive private 1:1 coaching sessions with me during the year.
But don't take my word for it, here's what a few others have said about my past work…
"A year ago, I was too hard on myself and blaming myself for all the ills of my circumstance and the world. Now it is profound in the way I treat myself. I'm so much quicker to recognize "oh that's a shame trigger" and it has a different meaning to it. I am so much more compassionate with myself, love myself and ultimately have compassion and love for others. I have become my own best friend."  ~ Bridget
"Koren coaching helped me work through feelings and emotions that held me back in relationships at home and in my profession. The combination of her coaching, weekly reflections and listening to her podcasts was highly effective to lay the foundation of a practice that will have long lasting and positive impact in my life." ~Matt
"After my year long coaching partnership with Koren, I FEEL EVERYTHING! I feel shame, and joy. I feel empowered to do what is right for me, not what I think I should do based on what other people might think. I feel scared. I feel vulnerable. I feel hopeful. And with all of this I feel so powerful and confident and happy."~ Carol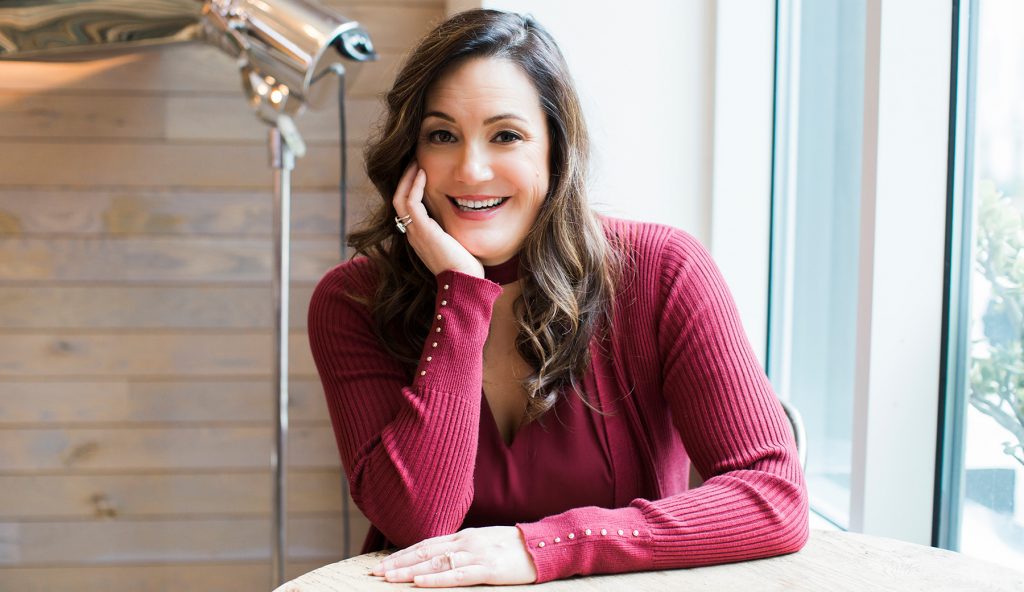 What are the details?
OK, so let's get down to the nitty-gritty of what the Enough: Your Daring Year program includes:
3-Day Online Retreat. Right from the comfort of your home, no planes, trains, automobiles or hotels: April group is closed
24 Group Coaching Sessions: Join the ENOUGH WAITLIST to be the first to know about the next ENOUGH group.
Personalized Touch: 6 private 1-on-1 coaching sessions. These are personalized deep dives crafted just for you.
Unlimited Access to the Private Enough Facebook Community: This is your space to connect with every woman in the program. Our year together includes being a completely secure vault for each other. We all pledge to honor the trust of this community and be a vault for the stories shared in Enough.
*To the best of my ability, I make sure that every member of the Enough group coaching program is a good fit for the group. To determine this, I personally conduct a coaching consult with each potential candidate. I am 100% committed to a great year for all members of Enough!
How do I Pay?
I'm offering a few different payment options for this program, as I want to make sure that those of you who want to change your lives, have every opportunity to do so…
$575/month for 12 months (due at sign up and the 1st of each month)
4 payments of $1600 (due at sign up, June 15th, Aug 15th, Oct 15th)
Pay in full: $6,000 ($900 savings)
There you have it. I cannot tell you how excited I am at the possibility of working with you, to help you fully realize and believe that you're Enough.
If you're ready to stop being NOT ENOUGH and start living as ENOUGH in your life, well you will have to wait a bit as the April group is now closed.
Good news though – join the ENOUGH waitlist to be the first to know when I open the next ENOUGH group.