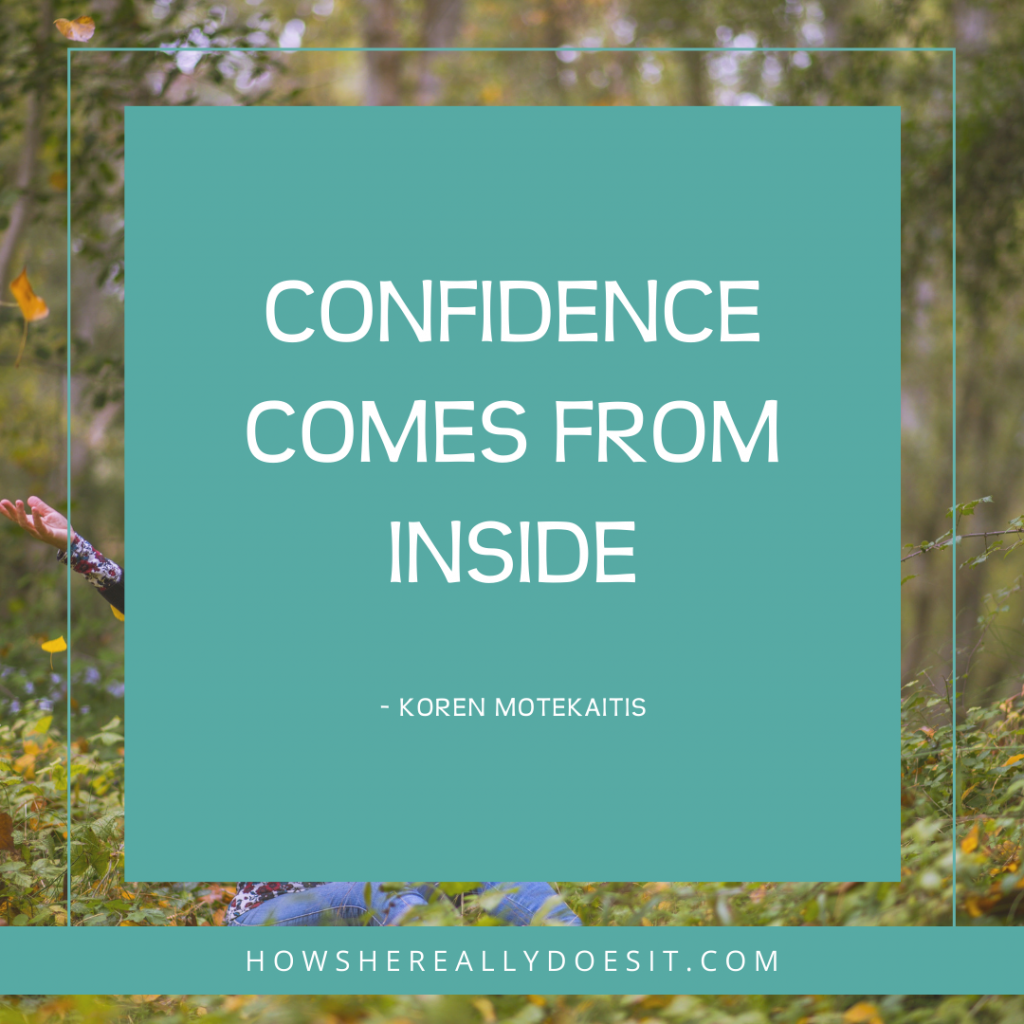 What is confidence?
The belief in yourself + your ability to succeed/accomplish something.
Now, what gets in your way and stops you from having confidence in yourself?
The standard answer that my clients give me is they don't have the evidence to be able to believe in themselves.
Or they have plenty of evidence of their failures.
The irony is on the outside, my clients seem to have plenty of evidence that they would be confident people.
On the outside they:
Have successful careers
Are highly educated
Are in committed relationships
Look very fit
But on the inside they still don't feel confident.
They believed that once they achieved … education, career, relationship, or fitness goals they would then feel self-confident.
But once they obtained their goals and still did not feel confident, they realized they believed a lie – "that confidence comes from achievements (or the external)."
Because the external reality does not translate to our internal reality.
Once they obtained their goals, it was still easy to compare + despair with what others had.
Then they could discount their achievements and say:
See I am not good enough.
What I did really doesn't matter.
The problem is not what's on the outside.
The problem is how hard they are on themselves – on the inside.
They are not satisfied.
They beat themselves up on the way to their goal.
They believe that achievement is what will create self-confidence.
Yet when they get there they don't find confidence, just more beliefs about how they haven't done enough.
Because they have to change their internal reality first before changing their external reality.
They believed the external reality would create a new inside.
But it's the insides that make the difference.
I write about this often here. And I speak about this a lot on my podcast.
To believe in yourself is a choice.
When you commit to believing in yourself, then how do you show up in your life?
I bet you are more focused.
You look for ways to overcome the obstacles in front of you, instead of giving up to them.
You figure out a way to get things done.
You are determined.
You are committed.
You are willing to try things out.
You are willing to make mistakes as part of the learning process.
This my friend is how you become self-confident.
It comes from inside you.
It becomes an upward spiral.
Now go out and do it!
smiling,

P.S. Ready to have your insides finally match your outsides.  I've got you covered with my digital course – Grounded Confidence.  CLICK HERE.