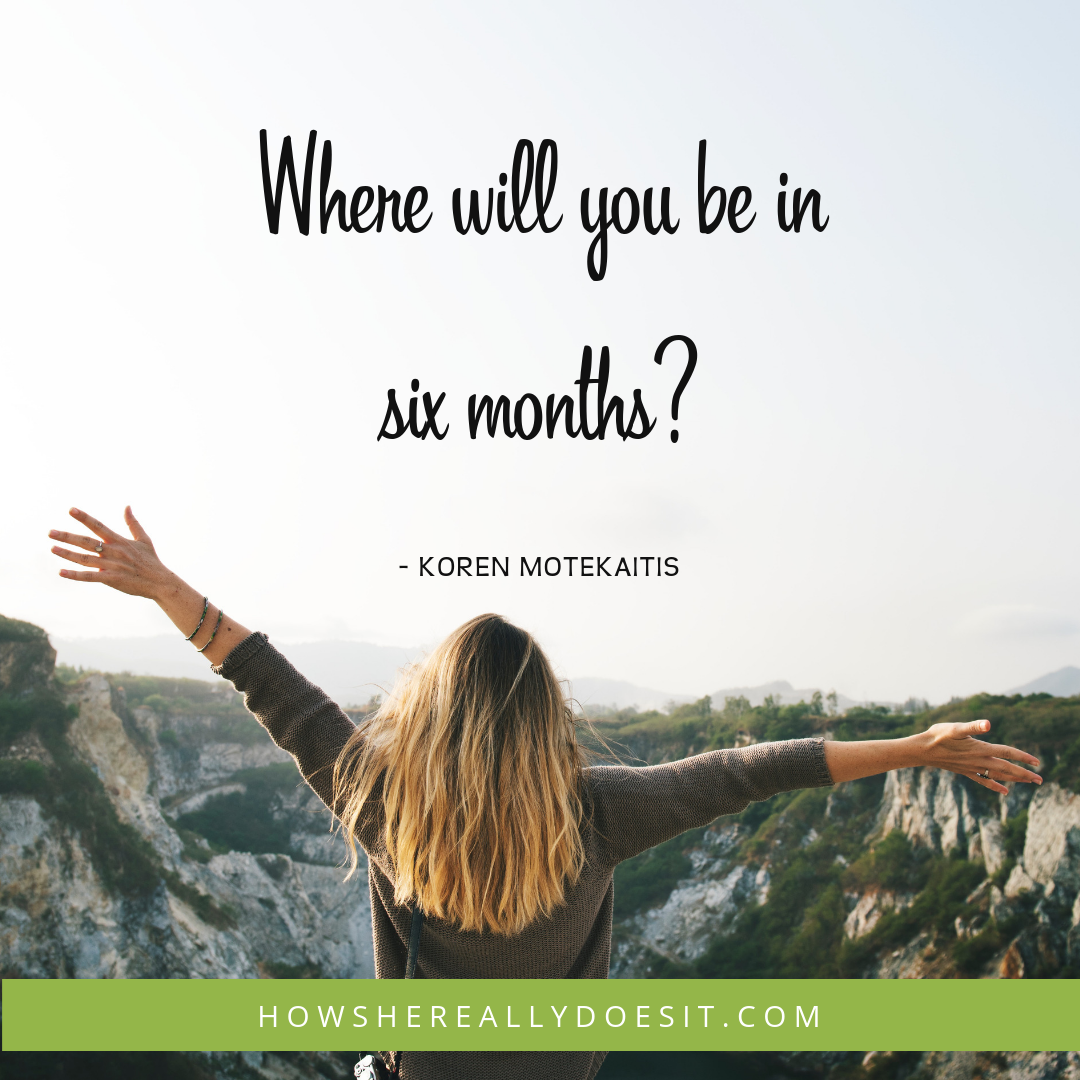 Years ago, I interviewed Peter Walsh and he told me the key to his success:
Commit 100%, totally commit. Be absolutely all-in.
Wow. 100% commitment means no room for wobble or self-doubt.
Peter then shared his second key to success: Re-evaluate in 6 months. This isn't for the rest of your life. The 6 months is a container to support you. This 6 month period gives you the space to commit to your goal 100% absolutely.  And then you know there will be an opportunity to re-evaluate to check-in:
Is this working for you?
What are you learning?
How does this commitment feel now that you have been doing it for six months?
Does this commitment need to end or be tweaked in order to work for you?
You get to decide. We are often afraid to commit because we have a belief that we are forever locked into this commitment. But you are the leader of your life. Once you have given 100% commitment and six months, you will have a great amount of information to clarify what is next for you.
Pick a commitment.  It could be going to bed by 10pm. It could be journaling every morning for 10 minutes to declutter your brain. It could be creating your next job in corporate america. It could be pursuing online dating. Pick ONE commitment, dive into it wholeheartedly and commit with absoluteness for 6 months. Be a compassionate observer in your life as you watch without judgment or drama. Indulging in the drama in your head and second guessing yourself is not allowed for six months.
Mark your calendar for the 6 months date because you know it will be here sooner than you realize.  On that day, ask the above questions. Then make a new commitment for 6 months.
I am so excited for you.
smiling,

P.S. Need something to commit to? Take a look at Dare to Lead™, my upcoming group coaching program. You really can do this …