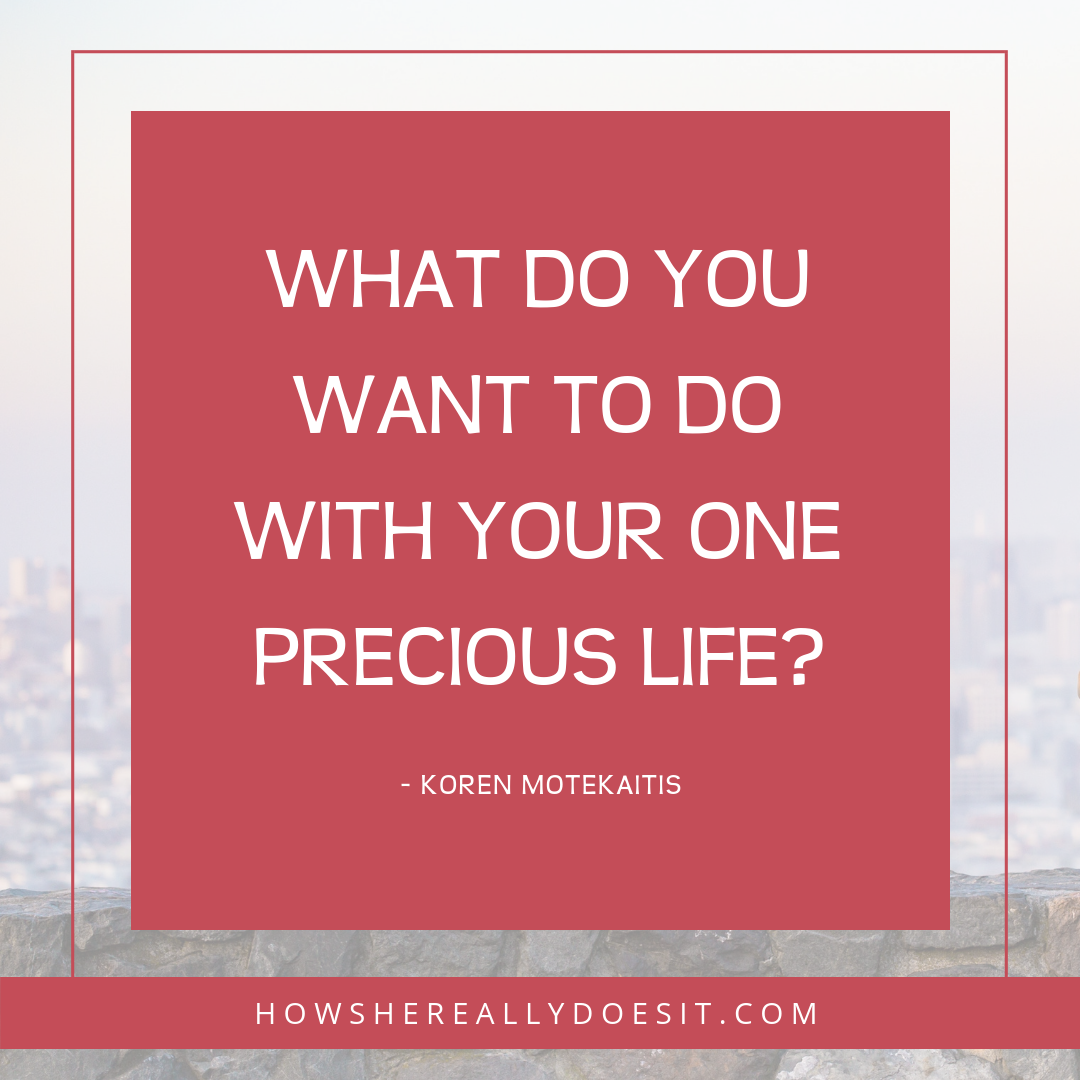 Stop waiting. This life is not a practice run. This is real.
Don't ask for permission. Instead, give yourself your own permission.
Manage risk, then go after what you want.
Here's what this looks like …
One of my clients wants a new career path.  She's a highly skilled and respected executive. She has a client commitment for the next two years which will provide enough money for her business and family.  Now, she's being brave as she spends time serving her client and part of her time working on her next career path. Instead of filling her time with more work she no longer wants to do, she's using newly created white space to cultivate work in an entirely new field that she's interested in.
Another client has a successful business that still gives him time to be with his kids. He takes them to school + all their activities. He also has time during the day to work out and have time for himself …  all while his business continues to grow. He seems to have it all, but there's a rumbling on the inside. He's being pulled by the desire to grow his business even further, while not wanting to give up his great lifestyle. He's working on his limiting beliefs about what the next chapter could look like without disrupting all the good he currently has in his life.
One of my former AquaMonster coaches has his own thriving business. He has worked hard at building it over the past 10 years. Now he's opening a second location. He told me, "It's not about the money, it's about the challenge of seeing what we can build."
These people are being brave as they blow their own minds by going after what they want in this one precious life. It seems easy to stay in the "this is good enough" space. To not want more, to not pursue what your heart is craving is not easy … it can be a painful place to live. To stay there you'd have to numb yourself.
To pursue challenges while managing risks as you blow your own mind is one of the most amazing experiences you can give yourself.

Take a listen to this podcast episode for more.
smiling,