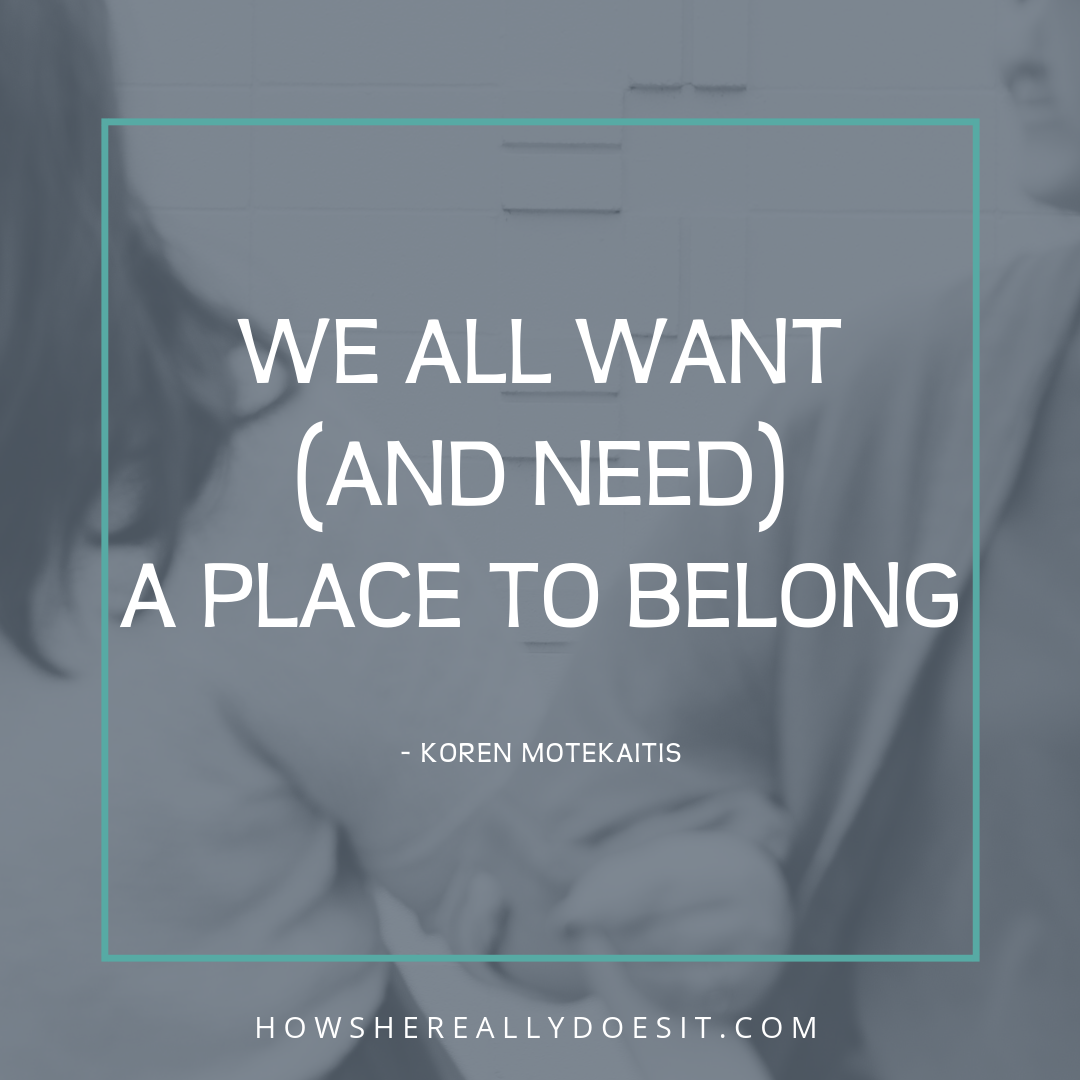 The one thing I know for sure is that we all want (and need) a place to belong.
One of the things I work hard to create in every environment I'm a part of is a space where people can be exactly who they are. A space to belong.
No fitting in to what others expect from you … just you being YOU.
Here are a few of the places where I've created that sense of belonging, for both myself and for others:
On the

AquaMonsters

~ of course my favorite swim team 🙂

With my

private clients

~ such brave, beautiful souls

In my

ENOUGH

group ~ a safe place for you to show up + connect + go after your daring year

With my family and whoever sits down at our kitchen island. In fact, there will soon be a sign hanging in above our sink …

you belong here.
I want you to know that you belong here.
If you look around and don't see a place where you belong, know that you belong here, in our community at How She Really Does It.
If you've been looking for a safe place to grow, a place grounded in compassion, a place to connect with other like minded humans, a place where you belong, check out my upcoming ENOUGH group coaching program right here …
smiling,