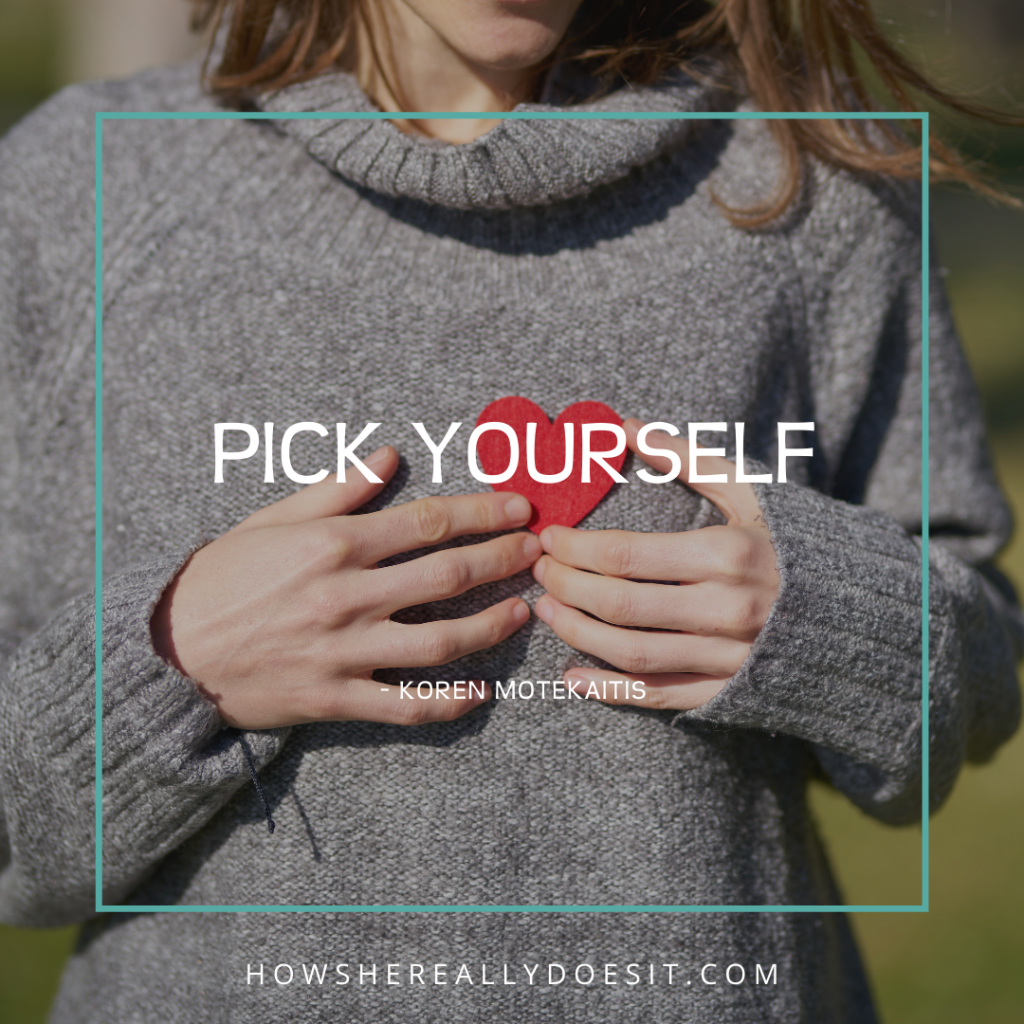 I used to believe others were the chosen ones, that I was the loser. If only I were good enough, they would choose me.
This led me down the path of becoming an approval whore, waiting around for others to choose me.
I know you are wondering how that worked out for me … It didn't.
Waiting for others to choose me only led to self-loathing, comparison, and huge disconnect from my inner self.
This was a painful way to live and I numbed that pain with many, many bowls of ice cream.
Eventually, I stopped waiting around for others and became a deliberate creator in my life. These days, amongst my friends, I'm known for making things happen.
I create social situations.
I created a podcast before podcasting was really a thing (2006).
I created a successful business.
Instead of waiting for others to choose you, it's time to pick yourself.
smiling,

P.S. Looking for a way to choose yourself? CLICK HERE