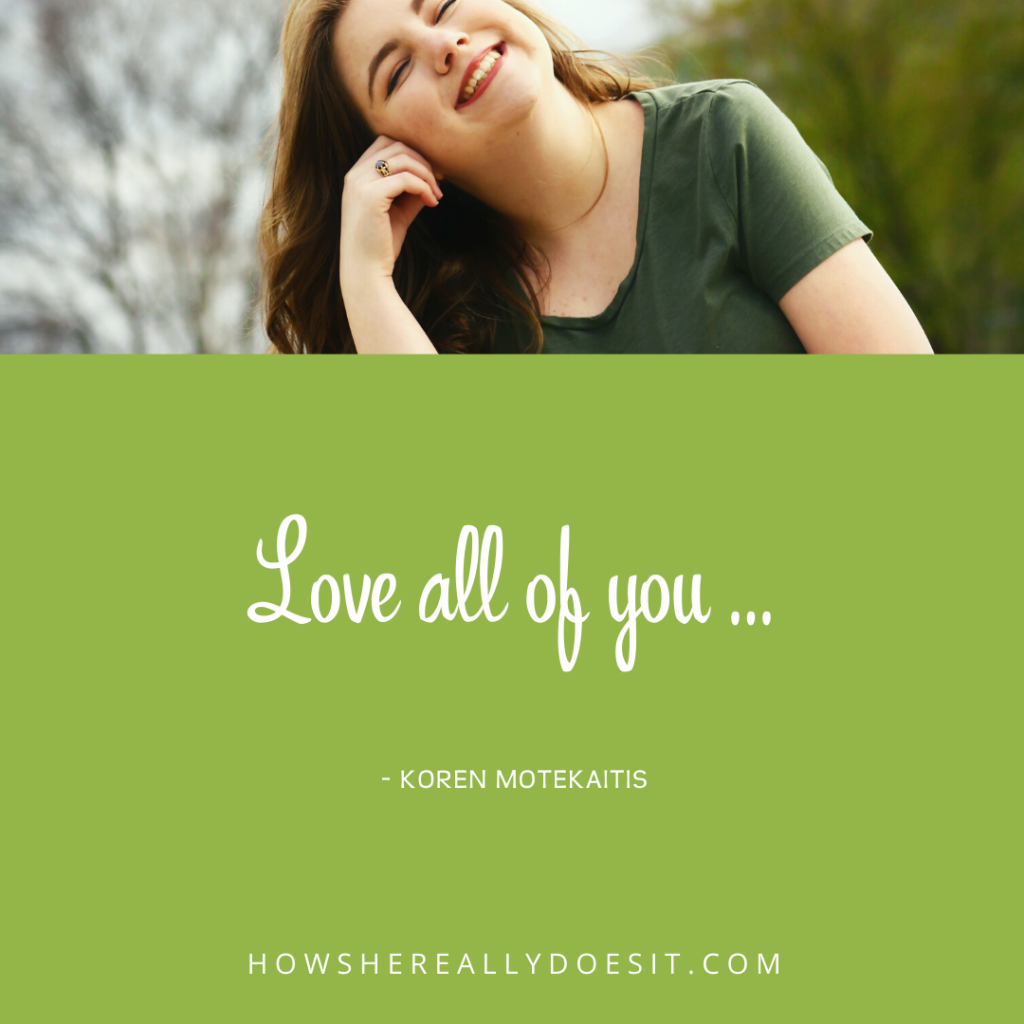 My friend … we all have flaws.
We can all:
Be difficult.
Be too much.
Do things that those who love us … don't really like.
For instance … my husband is the love of my life …. and those tea bags he leaves in all the mugs everywhere … Frankly, I don't like this behavior. But that doesn't stop my love for him.
However, you've allowed your flaws to be the factor defining your worthiness.
You've determined your flaws make you not ENOUGH.
I invite you to stop that.
You're on a quest for perfection and it's not achievable.
We are all imperfect.
You are ENOUGH in spite of your imperfections.
And you must love ALL of you so your shame about your imperfections can wither away.
Loving all of you is about loving your flaws, your too muchness, your difficultness and your other "nesses".
Give yourself permission that you are human and make mistakes.
By loving all of you:
You give yourself the space to learn as you fall down and get back up.
You work on becoming the best version of you.
You create the space for imperfections in your relationships while creating true connection with others.
Now, you create the life your heart desires.
smiling,

P.S. Need help learning how to love yourself? Let's start with CONFIDENCE. Get my new digital course, Grounded Confidence. CLICK HERE