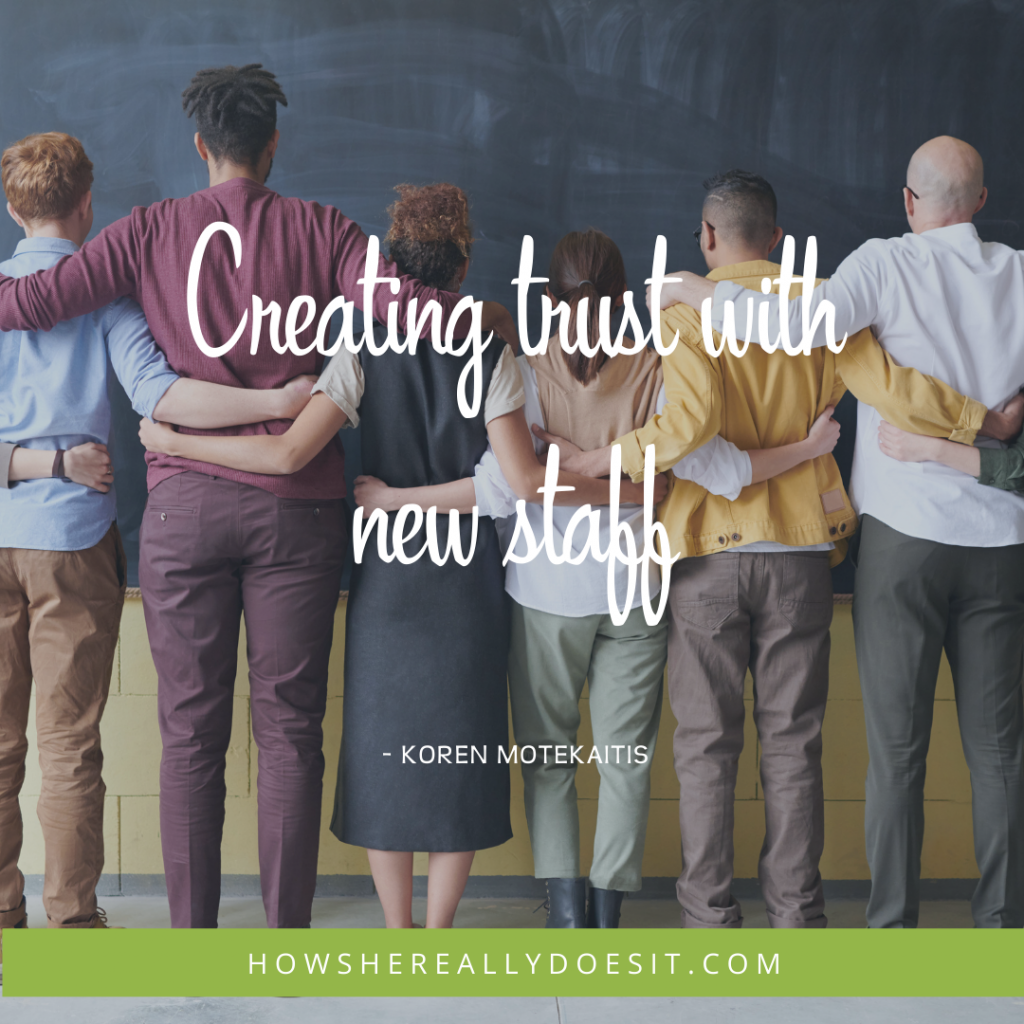 You've learned … vulnerability is the pathway to connection.
In fact, you've heard me say that 1,000 times on my podcast.
So you decided to put it into practice at your next team retreat to cultivate connection with new staff.
You are one of the Senior Staffers at the retreat.
One night you get other senior staff members to go with you to talk with the new team members to "get to know them better."
You and the other senior staff members are clear … you are cultivating connection by being vulnerable, right?
You start by asking hard questions:
What's been your worst place of employment?
Who are the bosses you hated?
How have you been financially screwed at other workplaces?
You notice the tension in the air.
That's okay, right? Isn't that just vulnerability?
No! That is not being vulnerable and cultivating connection.
It is an interrogation without the foundation of trust.
There is a power imbalance in the room. Senior staff members who have a history at the company and with each other vs. the new team members who are getting to know others in the company.
While you thought you were doing something good, you are actually creating an unsafe working environment.
If these new team members share their vulnerable and difficult moments with you, how will this information be used?
Will you use it against them at some point?
Asking personal questions that you have not yet earned the right to ask, creates an unsafe environment for all parties.
Instead of creating connection, you have established hostility and distrust.
What to do instead.
On a team retreat, allow people the space to show up and share their stories. Ask questions that are less risky to answer and a way to get to know each other.
Be a person who does not share the stories of other people. This will show the new team members their story can be safe with you.
Allow for connections to be cultivated over time instead of hot wiring it over the retreat weekend.
No matter what is shared stay out of judgement of others. Nothing good ever comes from hot wiring. Be patient. Keep showing up.
Give you and your colleagues space to build trust and create a place where one can be vulnerable and feel safe.
Over time you will build trust with the new staff members and also provide a space for the group to come together, connect and do good work together. 
smiling,

P.S. Let's work together so you can have a safe place to work on how you practice vulnerability in your life. We all need someone to walk through this path and I'm here for you. CLICK HERE