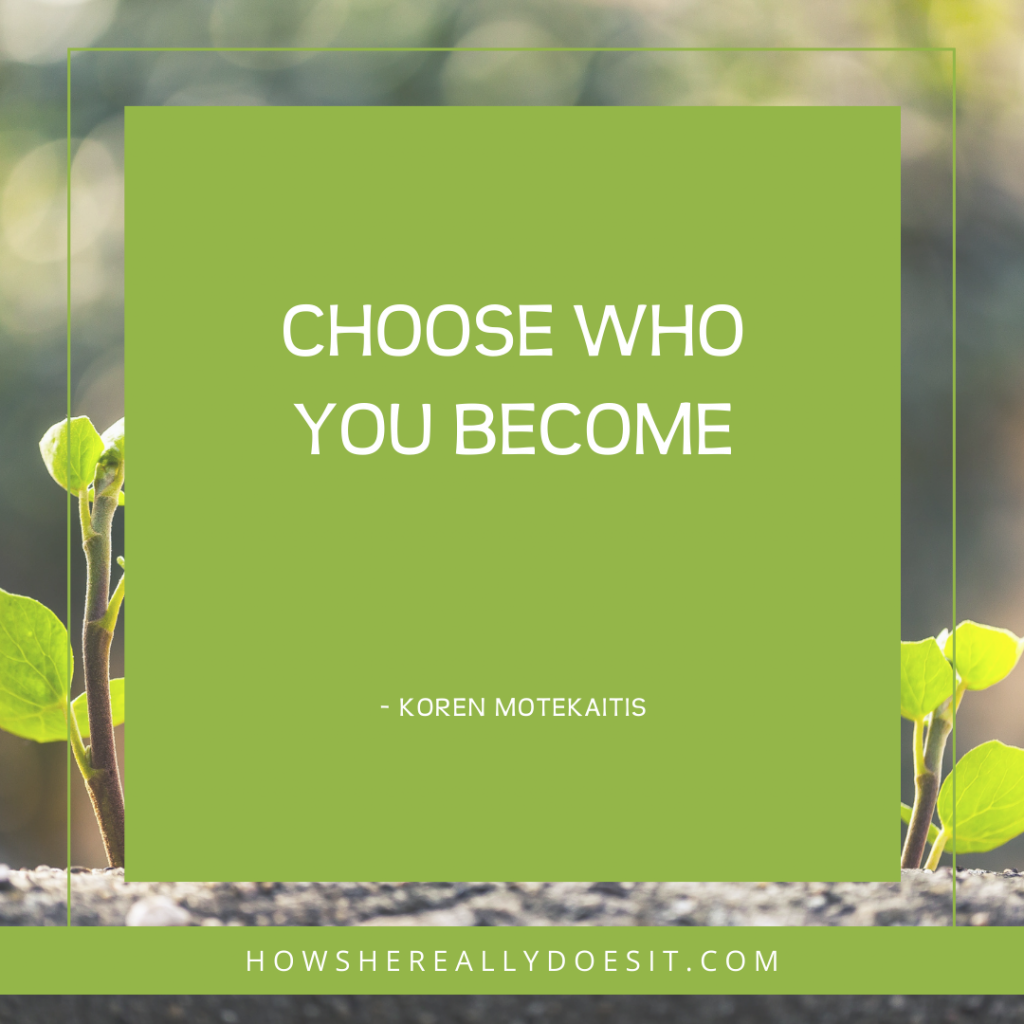 The conversations with clients + my AquaMonster parents, usually turn to their fears around raising their kids.
They worry that they're raising their kids "wrong" … they worry about messing up their kids … they worry about something bad happening to their child and that that something will define the rest of their child's life.
Where do you think all this worry + fear leads to?
I recently came across this quote, I love it for two reasons.
It validates what I believe
I respect and admire the work of Carl Jung, therefore it must be true 🙂
"I'm not what happened to me, I'm what I choose to become." ~ Carl Jung
This is why we love the "American Dream." It represents the possibility of changing our circumstances and having a better future than the past that we came from.
This is why we love shows like "Fixer Upper" and Chip and Joanna. They transform homes, people's lives, their own life + the community of Waco, TX.
This is why we love Oprah as she represents this quote. She never let what happened to her define her. She became who she chose to become.
When my clients first start working with me, they tend to story fondle all that has happened to them.
They don't realize they are living in the past, instead of being in the here and now.
This is often why they are stuck and frustrated. They believe it's the pathway to getting out and creating a better life. However, their focus is on what happened to them instead of where they want to go.
You, your kids, + those in your life are NOT what happened to you. You get to choose who you want to become.
It's not a magic wand.
It takes courage.
It takes being willing to be vulnerable.
It takes commitment.
It takes practice.
It takes a growth mindset.
It takes making mistakes.
It takes falling down and losing face.
It takes getting back up.
It takes resilience.
I realize none of these are yippee skippee moments. You want ease. You want certainty.
The good news … you get to choose who you become.
The bad news … you can't bypass what it takes to become who you choose.
More good news … it's totally worth it and so much better than living a life of "what happened to you."
Instead, you get to be the deliberate creator of your life.
Let's write the next chapter in your life together in my upcoming Dare to Lead™ program. It's based on the research of Brené Brown and her New York Times best selling book. Are you ready to choose who you want to become?
smiling,