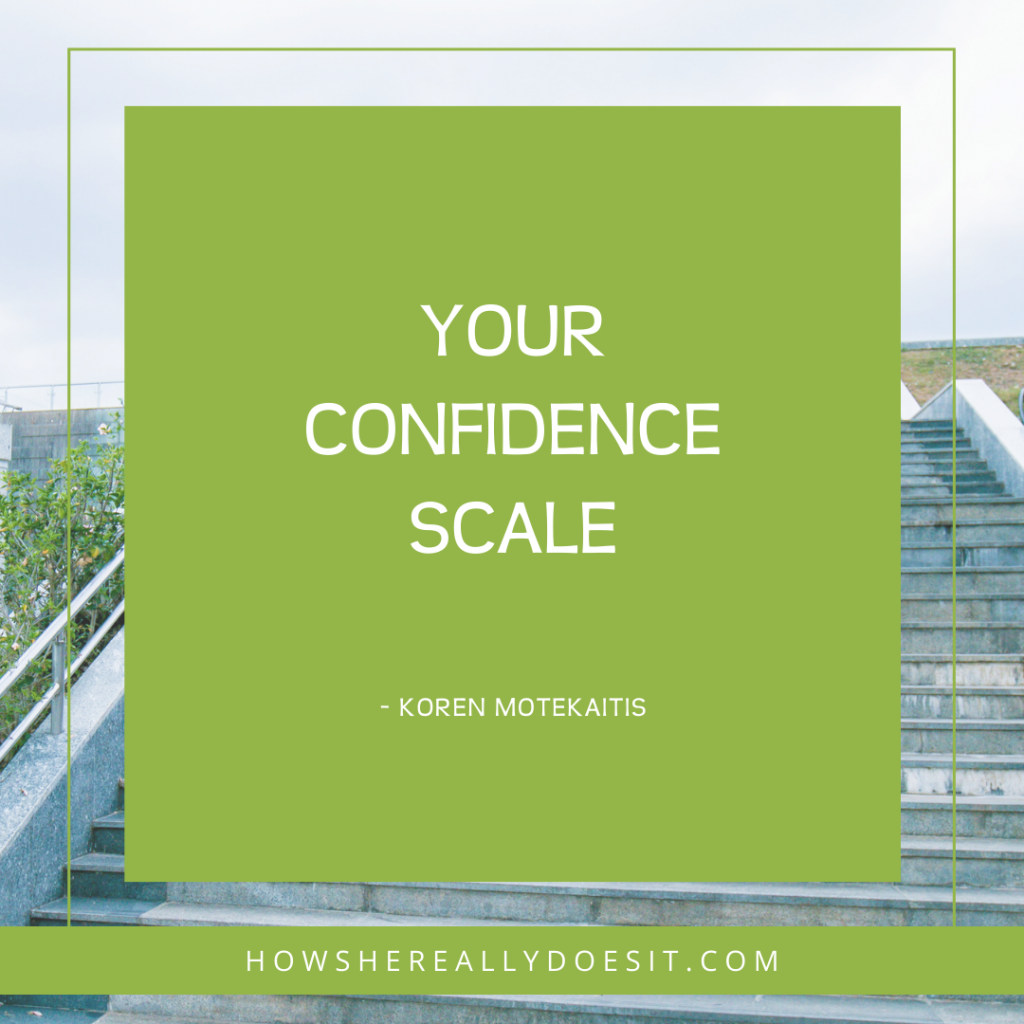 There are some situations in your life, where you have high self-confidence.
And there are also some situations where you struggle with self-confidence.
Let's explore this so you can learn more about you and close the confidence gap that you have.
On a scale of -10 to +10 where do you rate your self-confidence?
To help, let's take a look at the confidence scale:
-10 = no confidence at all
0 = neutral
+10 = I've totally got this
Maybe you love to cook and host dinner parties, definitely not my thing and very low in my self-confidence but for you it's a +8
Maybe you love to run and are confident in your ability to go on 5 mile runs so for you this is a +10.
Maybe you despise negotiating your contract and your self-confidence in your negotiating abilities is a -6. You don't trust that you will advocate for yourself and the value you bring to your job.
NOW IT'S YOUR TURN
Think about a particular situation in your life. Get specific.
Tune into your self-confidence.
Calibrate your confidence with the above confidence scale.
Where do you stand in this situation?
If you are a "–", don't judge yourself.
Instead, notice the lack of confidence you have in this situation.
Love yourself as you explore why you are in this negative space of lacking self-confidence.
If you are in a "+" range, no need to puff up.
Instead, this is a great opportunity to explore where this confidence comes from.
What is it that you believe about yourself that dials up the feeling of confidence?
Explore why you have so much strength in your own self-confidence.
Contrast this positive self-confidence to areas where you struggle with self-confidence and notice the differences.
What do you learn from this contrast?
The good news is self-confidence is not a fixed + final point.
You can develop self-confidence inside of you.
When you understand what makes you confident in situations you can then apply that into situations where you are less confident.
You will learn to believe in yourself.
It takes understanding and practice.
Next you practice focusing on your belief in yourself in different situations.
Now get out there and practice building self-confidence in the situations where you want to believe in yourself and your ability to be successful/accomplish your goal!
smiling,

P.S. Want a partner in helping you cultivate your self-confidence?  I'm here for you. Apply to let me know you are ready for coaching. CLICK HERE.