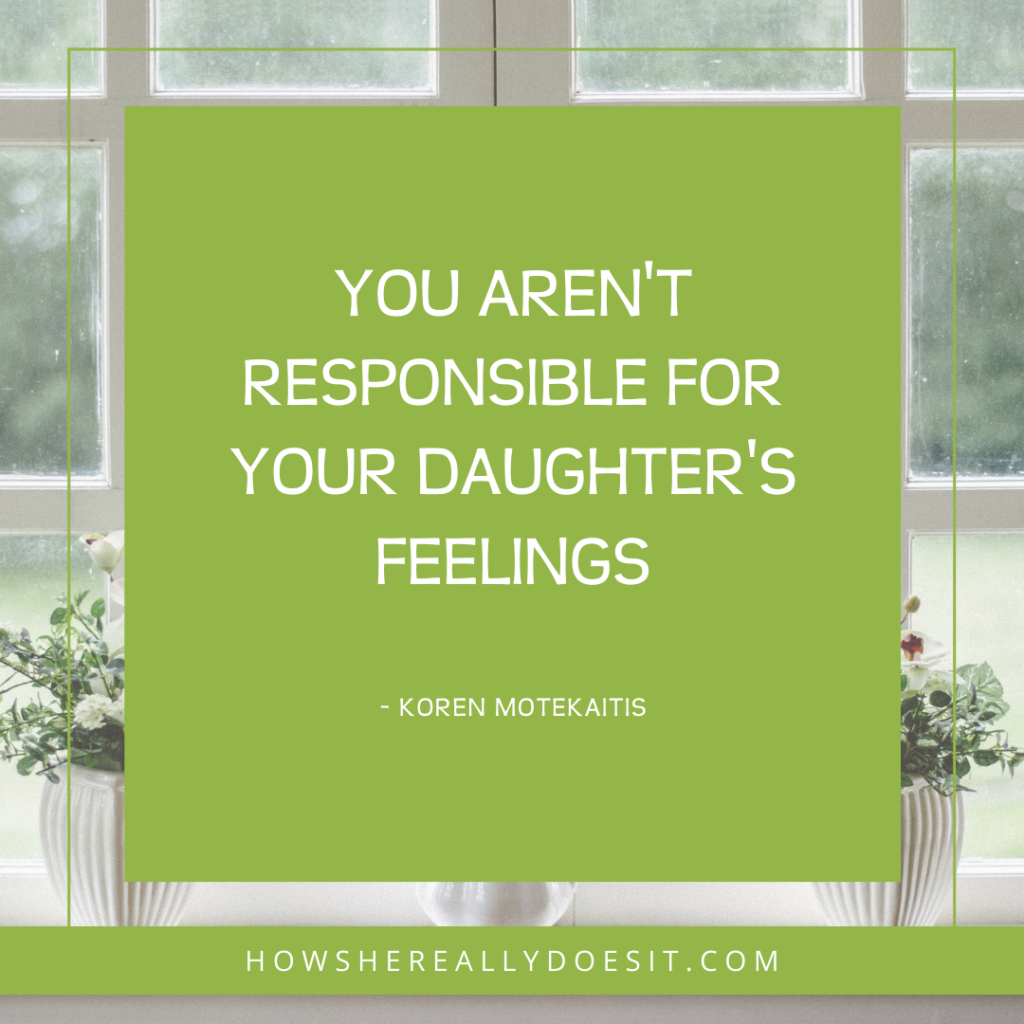 I just got off the phone with a client. She was in so much pain.
Her 18 year old daughter, a senior in high school, had told her, "You make me feel like I'm never enough!!!"
This really works for her daughter, because my client then gets small in their relationship.
My client doesn't want her daughter to struggle with her own worthiness. She got small in their relationship because she believed that she was creating this lack of worthiness in her daughter.
The problem with my client's assumption? She forgot that …
Our feelings come from our beliefs.
Our feelings do NOT come from other people.
No one can make you feel anything.
You see, my client doesn't have the power to make her daughter feel not enough. Instead, it's her daughter who has interpreted the look, the questions, + the advice from her mom to mean "you aren't enough."
My client's daughter has her own belief about not being enough. She then uses her mom's actions as evidence to prove her own unworthiness to both of them.
As Eleanor Roosevelt says "No one can make you feel inferior without your consent."
The next time someone tries to blame YOU for how THEY are feeling, remind yourself that you are NOT responsible for their feelings. Feelings come from what they believe about themselves.
smiling,