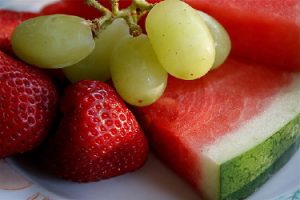 Summer is coming, what are your plans for the summer?  Are you dreading what you will wear, if you will go to pool parties?  Is that how you want to live?  I have lost 23 pounds and not by going on a DIET or by strict workouts.  Instead I have tuned into my body to determine what I was hungry for – food or something else.  And I have found exercise that I enjoy and am inspired to do.
When I work with my weight loss clients they usually want me to give them the formula of what to eat and when to eat.  What they learn is that their bodies truly know and it is time to pay attention.
So I ask you the next time you want to eat, ask yourself "What am I really hungry for?"  Until you know whether you feel physical hunger or emotional hunger don't eat.  Trust me the answer will come.
Learn more about my upcoming Kick OFF to Summer Weight Loss course