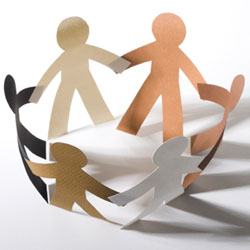 This fall I had the honor to work with a group of women.  They came to learn and improve themselves.  They also had different fears or concerns that made them apprehensive about this commitment they were making.
What happened at the end of our time together? They were shocked by how far they had come.  They surpassed what they had initially thought was possible for themselves.  They remembered where they had started.  They were proud of what they had achieved.  Their confidence grew and they had fun!
Why work in a group versus one-on-one? Both are effective.  Sometimes it's nice to work only on your stuff and not have to share time with others.  And other times working in a group can have additional benefits:
we realize we are not the only ones with these fears
we have the support of the group
we see someone else in the group go past their fears and then we see what is possible
we get inspired
we learn together
we learn from each other
we lean on each other when it becomes difficult
we create relationships and bonding with others
we show up
we practice
we become inspired by others
we inspire others
we grow and learn
That is how we improve: by getting past our fears, being inspired to make a change, seeing what is possible for ourselves and then putting it into action for ourselves by showing up and practicing.
I love for you to share your group work experiences work below.  For more Group Coaching opportunities click below for details and send me an email to get started.
Next Group Coaching – Weight Loss Coaching Circle begins January 5th, 2010
Upcoming Group Coaching – What's Next?  For those interested in the next journey in their life. This will begin in February, 2011.  For more information please email me.