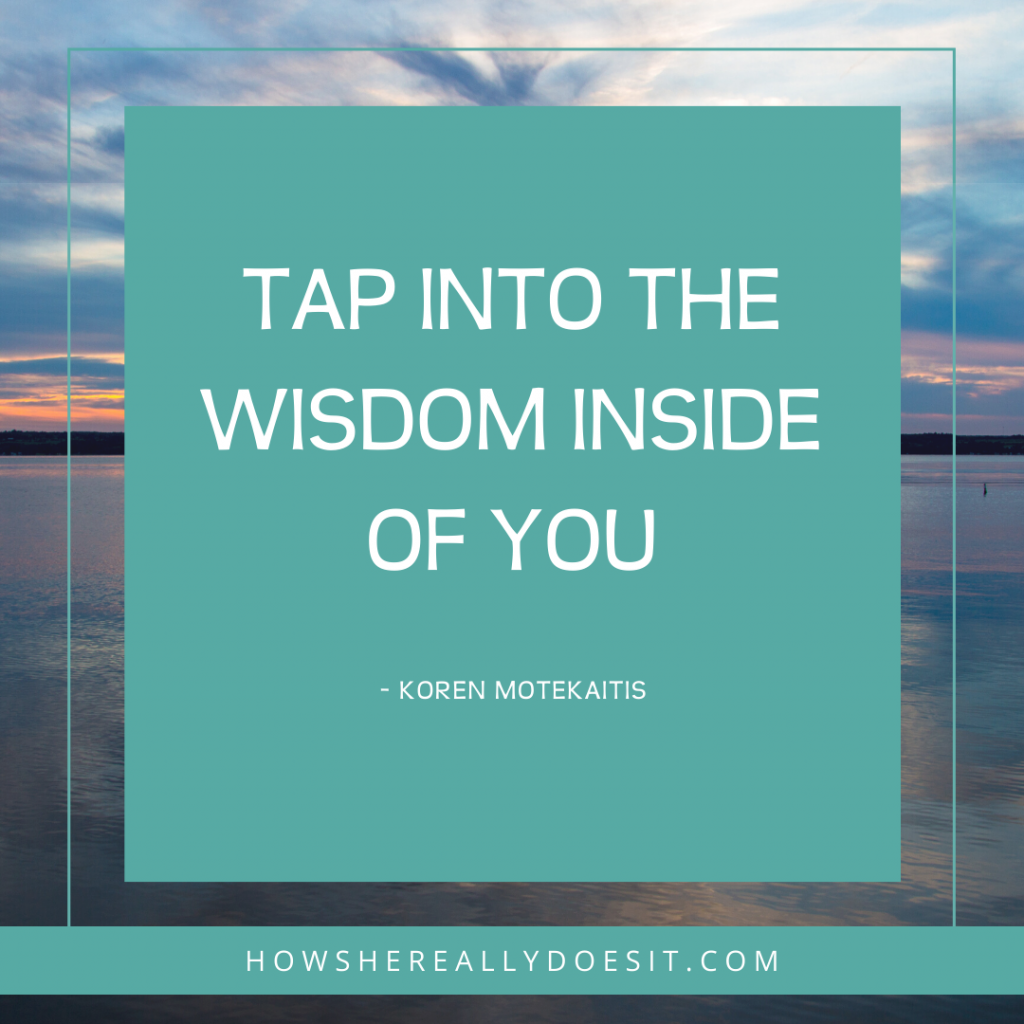 How often are you seeking the wisdom of others?
Of course I would be hypocritical if I told you … you're not supposed to seek out others wisdom.
As the host of the How She Really Does It podcast since 2006, I've done several hundred interviews with other people … seeking out their wisdom.
Over my life I've been fortunate to have mentors + coaches who have shared their wisdom with me.
I also love to read and listen to interviews (podcast + television).
But as with all things … seeking wisdom only from others, is frankly too much.
While I do believe (+ know) there's tremendous value in tapping into other people's wisdom so you can:
have the opportunity  to gain nuggets of insight.

Learn from someone else's journey and

continue yours from a better place instead of starting from

scratch.
This is why we have and value education.
But let's not forget your own wisdom.
You have insights + experiences too!
We often discount ourselves and say "others have the wisdom."
But, you my friend also have wisdom.  
Wisdom is not only for a select few humans on this planet.
Wisdom is within each human on this planet of ours.
Wisdom is within you my friend:
Own it.

Tap into it

Embrace it.

Listen to it.

Trust it.
And then add to your wisdom by tapping the wisdom around you: family, friends, mentors, coaches, podcasts, books, etc.
Wisdom can continue to grow.
Start with your wisdom and add to it!
smiling,

P.S. If you're not sure how to start believing in YOU, check out my worthiness program: ENOUGH.