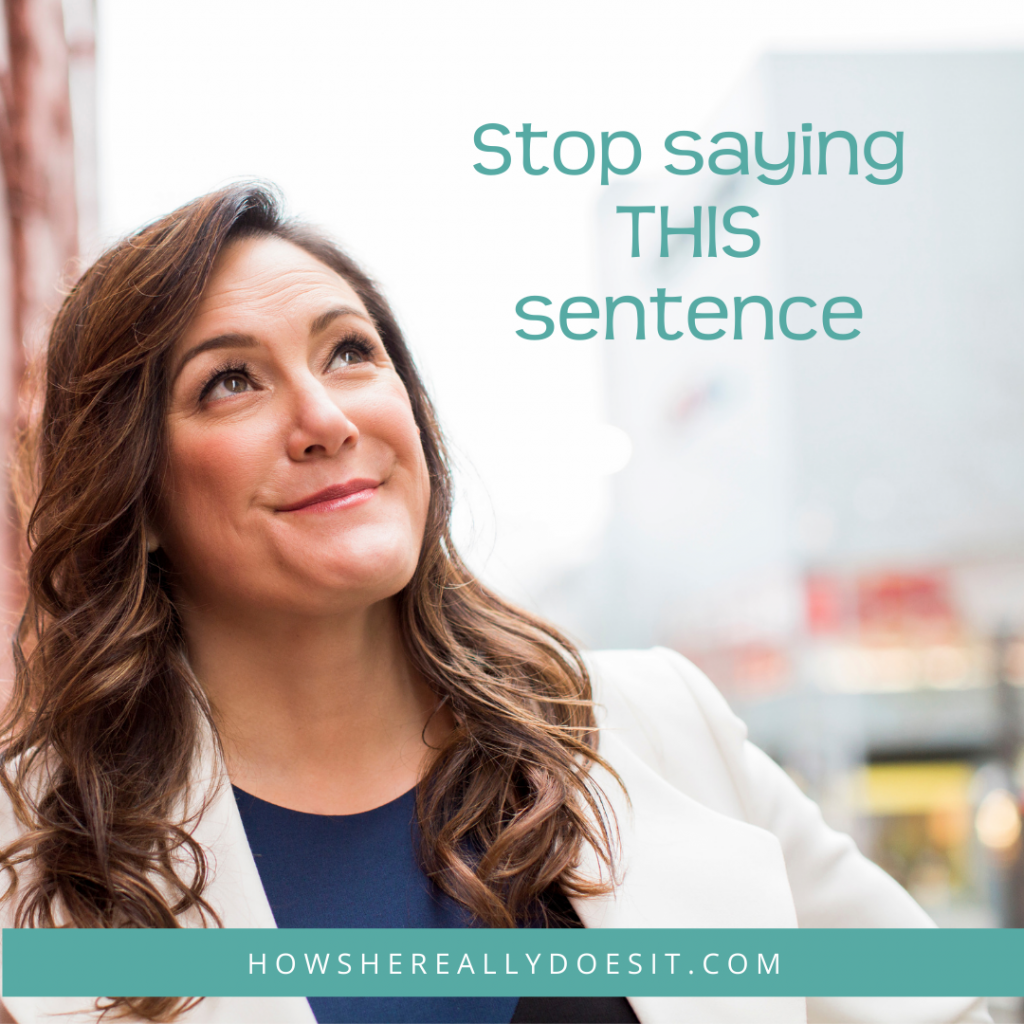 There's one thing that's getting in the way of your confidence.
You believe it's either:
Your lack of achieving your goals + desires.
All the demands placed on your life + schedule.
Your lot in life.
Actually it's not any of those life circumstances.
It's what you believe. It's your thought.
It's a sentence in your brain that you're so attached to it has become a belief.
And the sentence that is getting in the way of your confidence is:
I should be further along.
This sentence is filled with judgement.
Underneath that judgement is SHAME.
This sentence in your brain, creates a belief that dials up SHAME which is what gets in the way of your self-confidence.
Shame is the voice of:
I'm not enough.
I'm not worthy.
I'm bad.
I'm broken.
There's something wrong with me.
It's not possible for me.
Pay attention to sentences that start with "I should…" as they create the shame storm inside of you which is the opposite of the confidence you desire.
This one thing … finding this sentence can be EVERYTHING to your self-confidence..
What's your sentence?
smiling,

P.S. Need help finding your sentence? Let's work together to uncover what's getting in the way of your confidence.
You will uncover these sentences that are creating prison walls of shame + judgement in your life so you can create the confidence in yourself to live the life you desire.