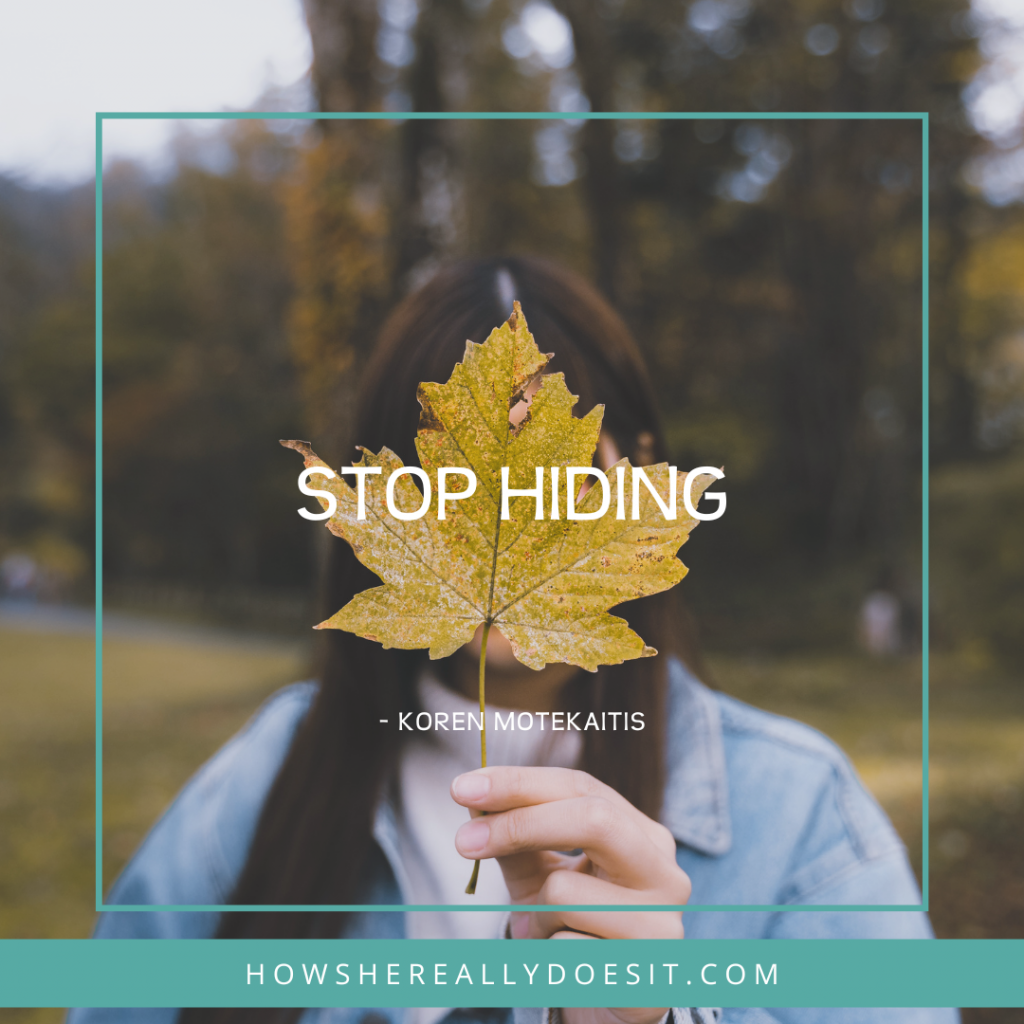 You set a goal.
You're excited, at least for a few minutes.
Then you get scared out of your mind …
What if it doesn't happen?
What if you aren't good enough to achieve it?
Besides, you aren't someone who ever really gets what she wants.
And that's why you don't believe you can achieve your goal.
You stop caring. You tell yourself I don't care.
TRUTH: you care so much it hurts.
So you hide.
You numb yourself with food, work, busy-ness, NETFLIX, or other people's problems.
Your self-hatred grows from your lack of belief in yourself + lack of achieving your goal.
Your lack of belief in yourself gets bigger.
You hide because of the lie. The lie you told yourself about not caring whether or not you actually achieved your goal.
You believe this will cause you less disappointment + suffering.
TRUTH: hiding creates even more pain because your self-hatred festers.
My friend, stop hiding.
Set your goal.
Get excited.
Yes, soon the nerves + doubt will show up. That's normal.
Commit to your goal. NO MATTER WHAT.
Commit.
Go all in.
Everyday, commit to the best case scenario.
Commit to believing in yourself.
Mean self-talk is not allowed here, it's a distraction.
Commit to the actions you need to take to achieve your goal.
Sure, you'll make mistakes on the journey to achieving your goal.
Sure, you'll hit roadblocks.
And yes … you will want to quit.
Again, not allowed.
Circle back and recommit to your goal.
You will be blown away … because one day you'll lift up your head and realize you've achieved your goal. 
smiling,

P.S. I promise you, the best version of you is waiting underneath all that hiding and all the lies you tell yourself. Need help with a little digging? Try this tool that I use every day with my clients.