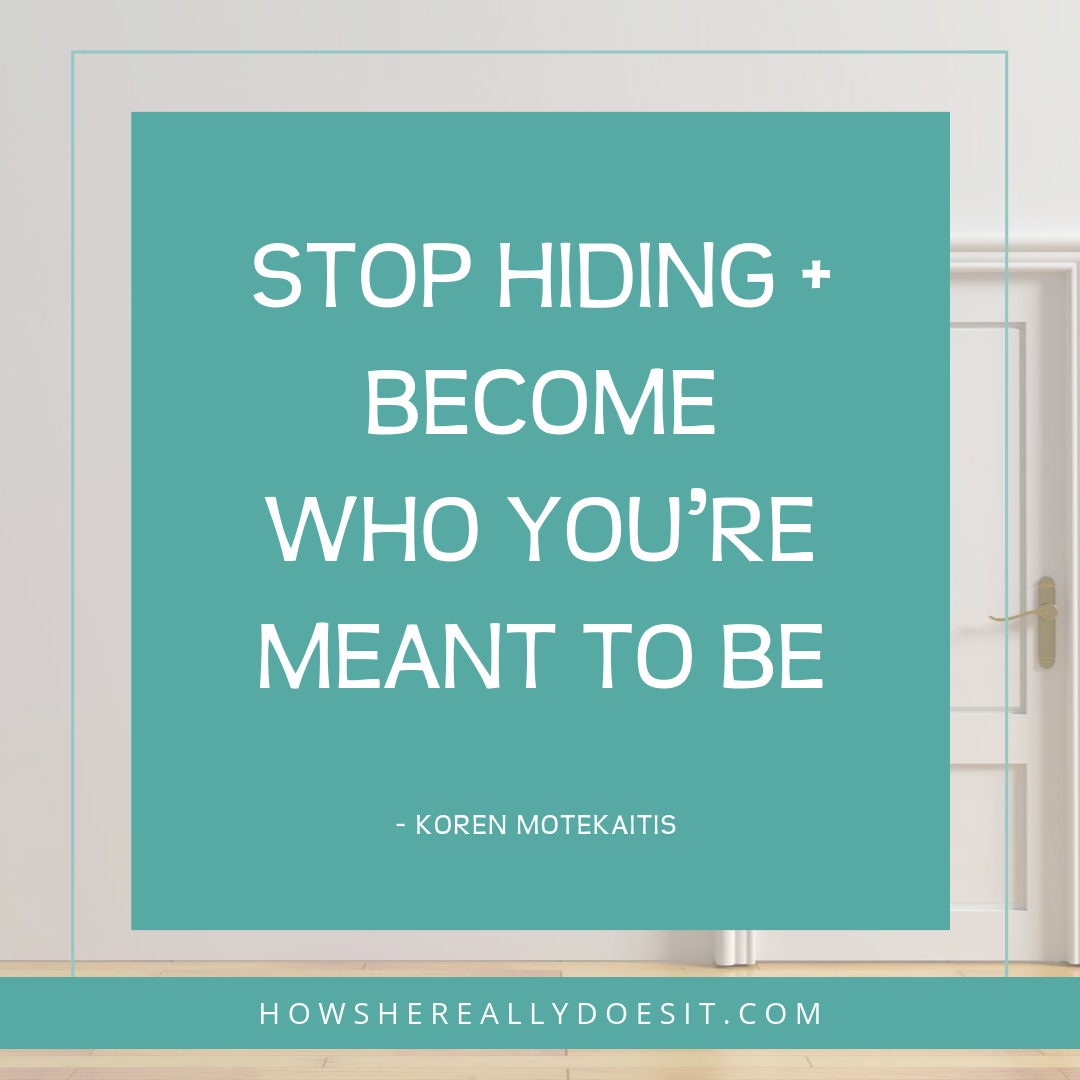 One of my clients, Rob, recently earned a promotion at work.
I realize you're thinking "fantastic."
Celebration. ?
Oh no!!! This is when the drama begins. 
This new promotion has awakened the beast in the back of his head:
You're really not good enough for this job.
Your colleagues don't really like you, they don't invite you to collaborate.
Now everyone will see how horrible you really are and you'll get fired. You should've stayed in the previous "unseen" position.
If you lose this job, then what will you do as white 50+ male in this day and age!
My client had spent years hiding from the beast in the back of his head and playing small in his career.
Now that he's been promoted, the beast is alive and threatening my client.
This is actually great news.
Rob wants this job. It's his dream.
What he didn't realize is when he got his dream, obstacles would show up.
And the obstacles were inside of him.
They were in his own brain from the stories he listened to.
Everyday he has a choice.
Believe the awakened beast in the back of his head or believe in himself.
Today, Rob is choosing to believe in himself.
Scary.
Absolutely.
But the alternative is to go back and play it small in his job.
That would be soul sucking.
Instead each day he is being brave.
He reminds himself of his strengths that are valued at his company.
He focuses on being of value at work.
He builds connections with his colleagues instead of waiting for the invitation + approval of others.
He is willing to make mistakes to create success in his new role.
He learns from his mistakes without beating himself up.
He continues to improve and do even better work.
And you know what, the awakened beast has gone off into hibernation.
The good news is Rob is becoming who he is meant to be and enjoying the hell out of his new position! ?
If this is possible for Rob, what is possible for you?
smiling,

P.S. Stop listening to your own awakened beast and learn to believe in yourself. I've created just the thing to help you, my  ENOUGH Group Coaching Program. Apply now for the next ENOUGH group in 2020.