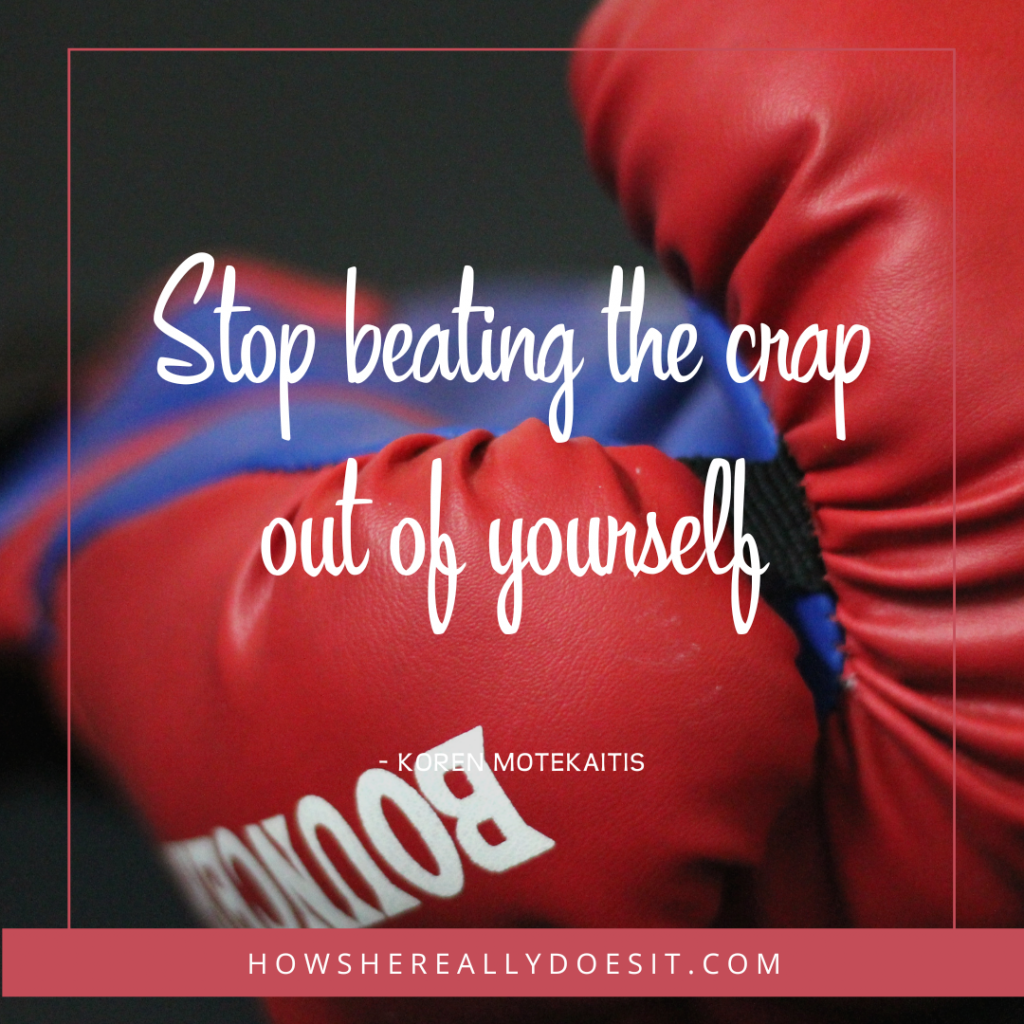 My friend, you've been lied to …
"Want a better life?"
"Beat the crap out of yourself and you'll get there."
That might ignite some better behavior from you. But then two things happen:
Once your adrenaline runs out, this new behavior doesn't last.
Because you learn "it doesn't really work," next time you don't even bother trying.
The KEY to everlasting change + you being the best version of you is compassion.
Compassion has boundaries, so you become accountable to YOU and those around you.
Compassion allows for curiosity to flourish, so you can learn and grow.
Compassion allows you to be kind to yourself, so you can also own your strengths + flaws.
Beating the crap out of yourself is a great way to blame yourself.
Blame doesn't create accountability.
It only further ignites shame, that darn voice telling you "you're bad, you're not ENOUGH."
Instead of the "better life" this shame storm creates more misery in the long term.
Shame narrows your field of vision.
Compassion opens your field of vision.
With this compassionate field of vision: you're able to make mistakes, learn from them, get back up and try again.
By taking these steps you cultivate resilience + perseverance so you have the strength to create the new life you want.
This is the better way to the life you want! Go for it!
smiling,

P.S. If this resonates with you, you can benefit from learning how to practice self-compassion. Check out this podcast episode: Fierce Self-Compassion with Kristin Neff