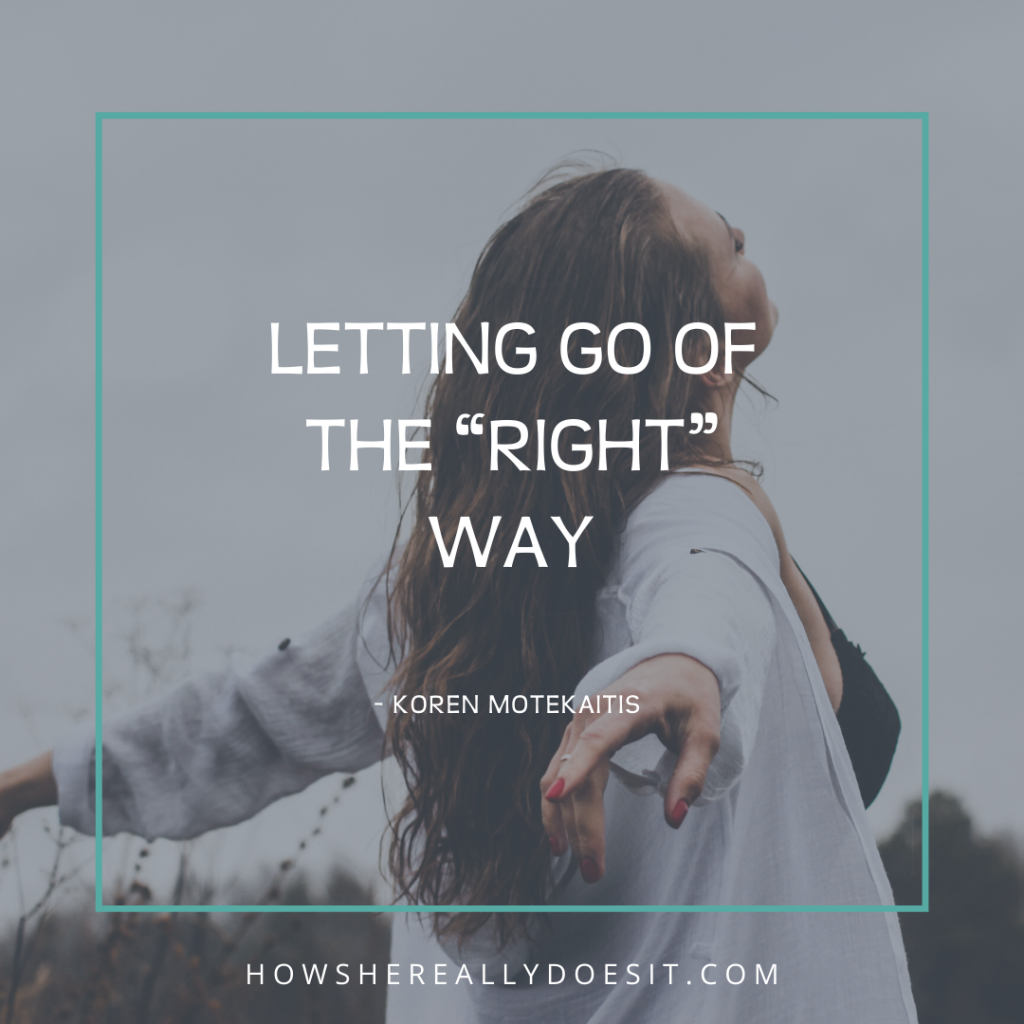 The right way is a show stopper, especially during this time of COVID-19.
My clients are often trying to figure out the right way to:
Parent

Be a friend

Find their next life partner

Figure out the next chapter in their career

Make decisions during this time of COVID-19
This right way only stalls them from taking any action.
It creates a shit ton of drama in their head.
Which leads to more confusion and no forward movement.
They become stuck.
Sound familiar?
The right way is a "cloak" for doing it perfectly without any mistakes.
My friend, this is a huge problem. 
There is no such thing as doing something without mistakes. Unless it means, doing nothing and living in STUCKNESS, CONFUSION, DRAMA + NO ACTION.
Mistakes are your teachers. It's a great way to get information and for you to learn.
Mistakes don't mean you're a failure.
Mistakes don't mean it's never possible for you.
Mistakes are part of that old summer time game we used to play in the pool – MARCO POLO. 
Are you getting warmer … are you getting colder….
Let go of doing it the right way. Instead, play a game of Marco Polo and move forward in your life.
Right now during this time, we can't make mistakes that have BIG CONSEQUENCES.
Doing a home project that lands you in the emergency room right now is not a mistake that you want.
Mistakes I am talking about are ones where you can do less harm to yourself and others.
Yes you can do home projects, if you manage the risks.
Yes you can make a decision and make mistakes, if you manage the risks.
Yes you can take a small step to test it out as you are managing risk.
Let go of the right way, and instead think about the risks and what small steps you can take to move forward.
smiling,

P.S.  One of my favorite places to go to, especially during this time is Instagram.  I provide inspiring, motivating messages and links to shows, won't you join me?