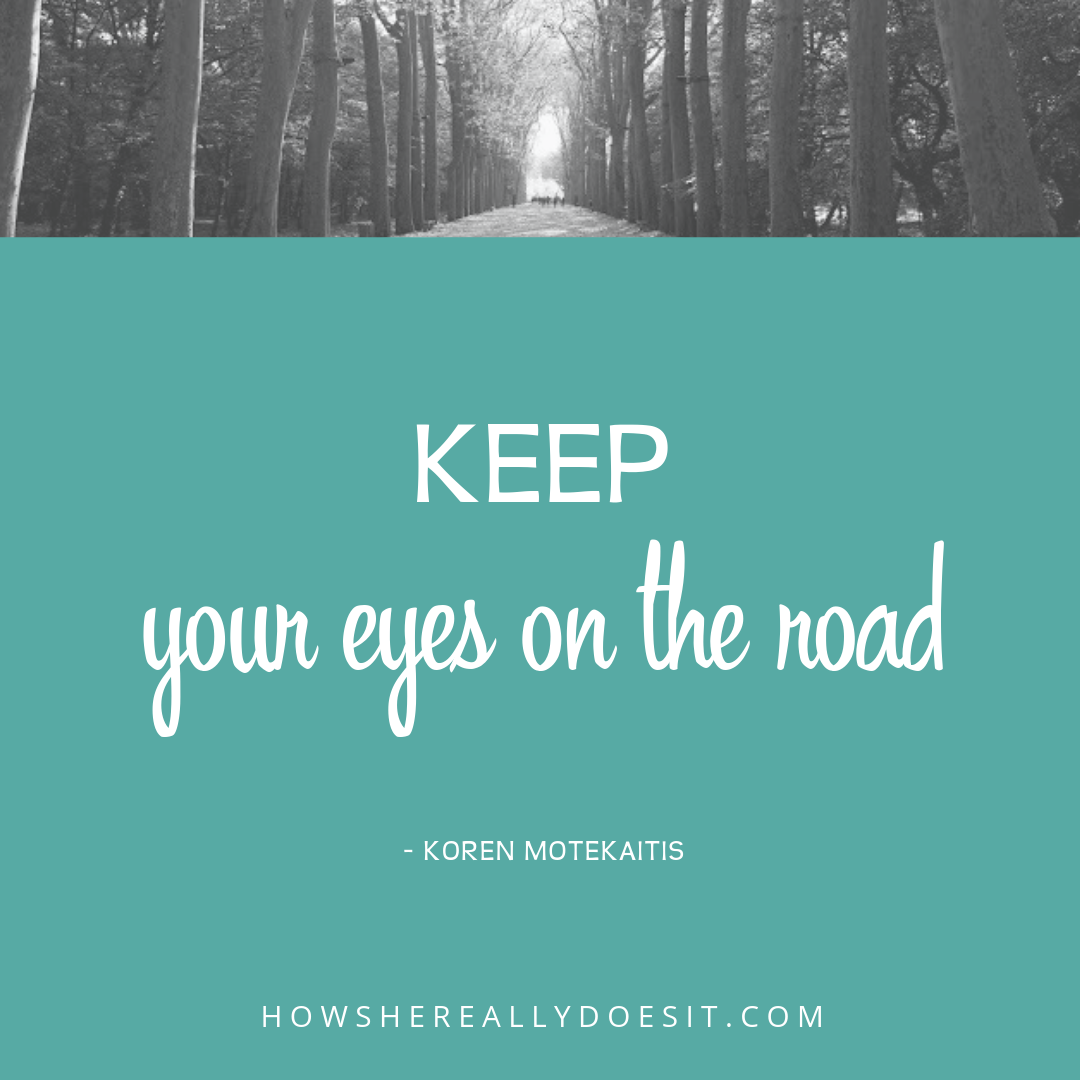 When you're learning how to drive a car, you're not also learning how to cook at the same time. In that moment, you're focused on the driving (or, you should be!).
In your life, how often do you focus on one thing or try to do multiple things at the same time?
Commit to one thing at a time.
You want to lose weight. Commit to giving your body 100% focus when you're eating. Commit to the foods that serve your body. Commit to your plan, be all in.
You want connected relationships. Commit to being 100% present when you are with that person. Put your phone down and be with them.
I can feel your resistance right now. You are saying:
But I can't be all in, I have lots of responsibilities.
When you focus on driving, you only need to focus on it during the time period that you're actually driving the car. You're "all in" during that time only. Then, get out of the car and be all in with the next thing. Lunch. Work. Spending time with your kids …
You can focus on obtaining your body's natural weight by being 100% committed to it — and also being a fantastic mom.  Focus when you are eating. Focus when you are with your kids. Just like you would focus on the driving when you're in that car.
In each area of your life, focus on what you're doing in that moment, instead of trying to do many things at the same time.
This is how you'll get more done, with high quality and less drama in your life.
Need a little more about this? Listen to this great interview I had with the founder of Meet Edgar, you can even do it while you're in the car.
smiling,