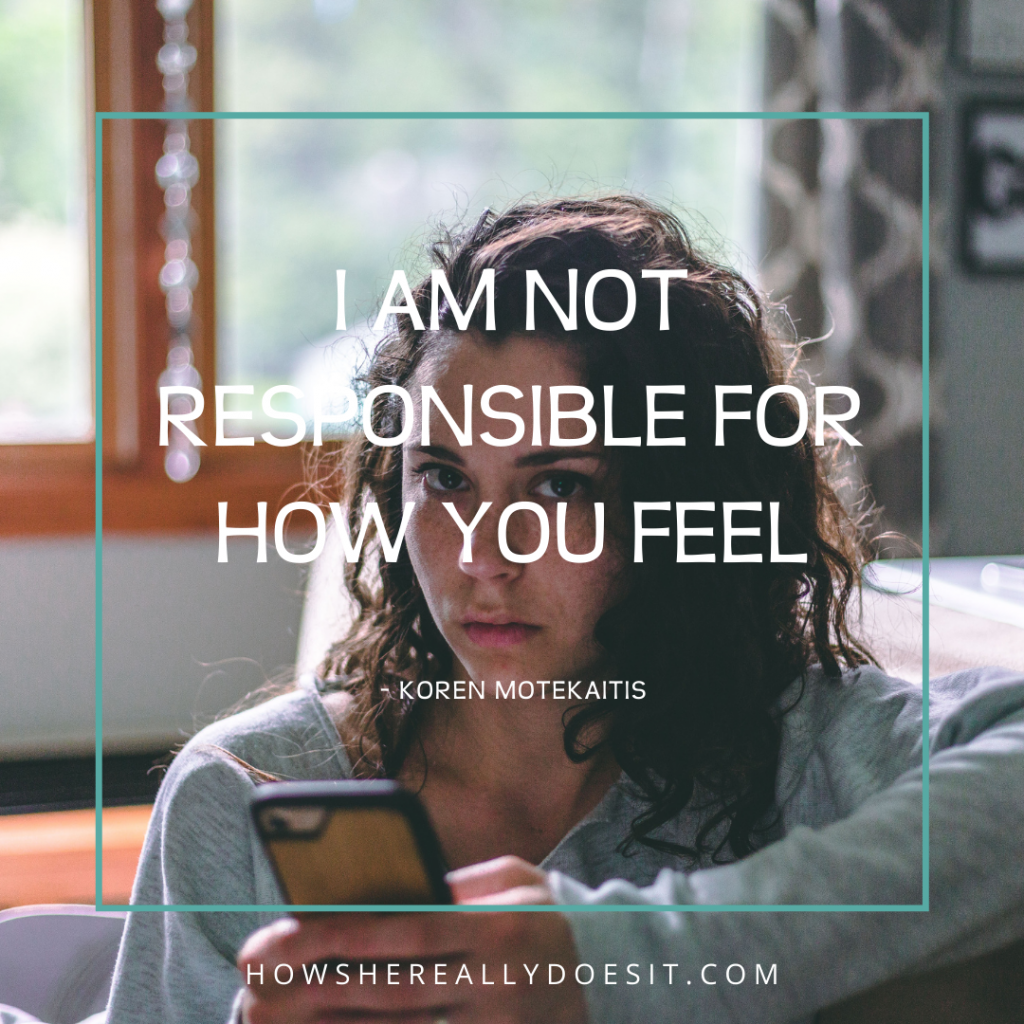 My clients often get in their own way because they're worried about how they will make others feel.
Here's the thing:
You are not responsible for how others feel, you are only responsible for the energy you bring.
Years ago, I was at the Daring Way™ training with some colleagues. One of their partners is this very striking woman I'll call Tiffany. She is beautiful and sophisticated.
We each had to give presentations on shame and authenticity. She chose a snow leopard with a striking pose in the snow to represent authenticity. All of a sudden I noticed how much she resembled the snow leopard. Her pose, her striking good looks, her sophistication and presence in the space. Wow, they were both similar.
Later, in the elevator, I was singing her praises to her face.
One would think, I was being complementary and this would make her feel good. Nope, this turned out to be a shame trigger for her.
Growing up, she was criticized for liking nice things. She was criticized for being beautiful.
While we've been taught to believe we have the power to determine how others feel, actually we don't.
Our feelings come from the stories we believe. While I was being complementary to her about how incredible she was, this actually triggered an old and painful story from her youth.
Upon receiving my compliment, she became distant. The subtle message I had was "uh oh, I did something wrong."
But really, she was in a shame storm and was desperately trying to disconnect from shame by withdrawing while we were in the elevator and at lunch.
Fortunately, because I do this work, I was able to circle back with her later that evening and ask her about my comment being a possible shame trigger. I first had to be responsible for the energy I'd brought into the space.
Attacking her, judging her response to me or being sarcastic (my previous form of armour) would only create more disconnection and increase the shame storms between the two of us.
Instead I chose to be compassionate and curious. This is when I learned of the criticism she grew up with about her love of beauty.
You can't determine how someone feels, however they can feel the energy you bring into the space.
Bring love, compassion, curiosity, and kindness. That is all you are responsible for.
The stories we attach to are what determine our feelings. You aren't responsible for other people's feelings, you are responsible for the energy you bring into the space.
smiling,

P.S. Want to learn more about the energy you bring into a room?  Listen to my interview with New York Times Bestselling Author (and TED speaker) Jill Bolte Taylor, Ph.D.