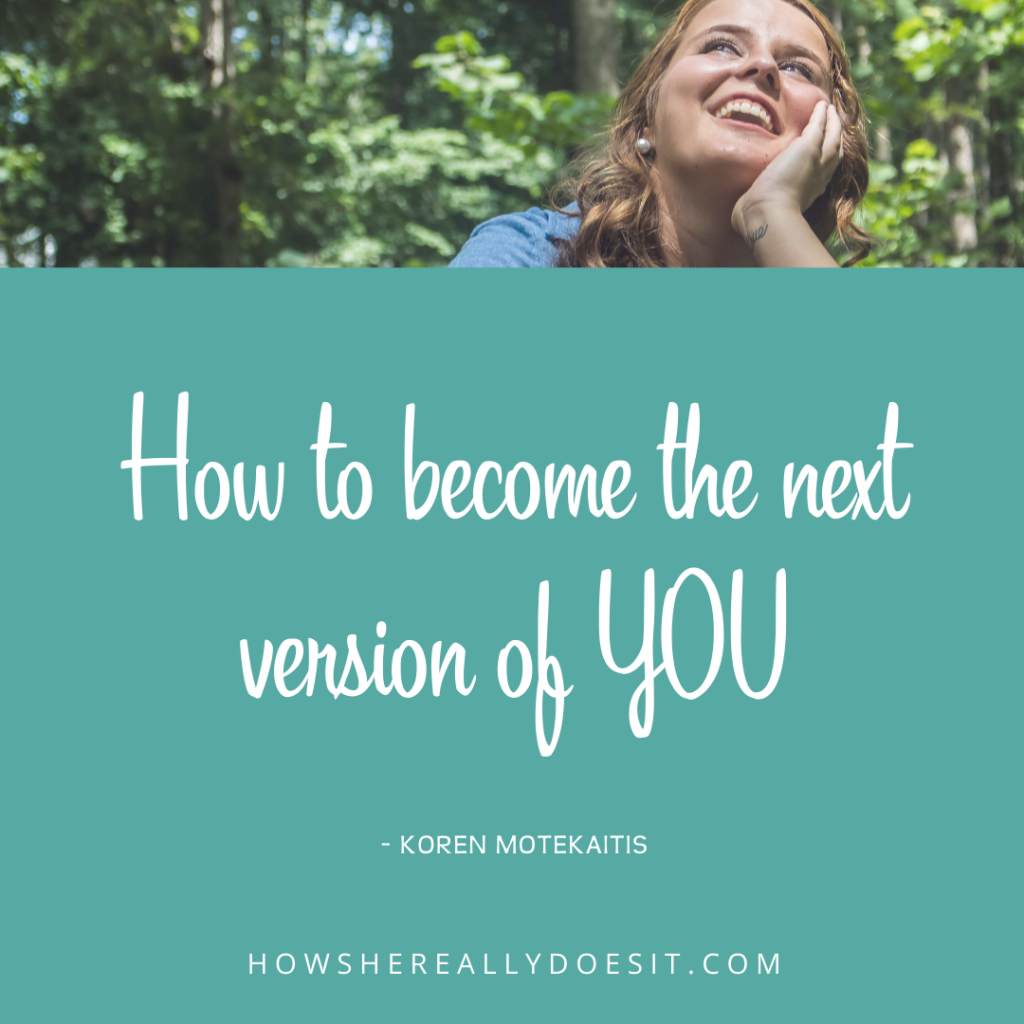 We are always a work in progress.
One of the big lies we've been told is "one day – out there – we will arrive."
Then, when that someday arrives, we will finally be good enough and can rest.
HA!
You must practice becoming the next version of yourself and also rest.
Hence, why you sleep everyday…regardless of whether or not you finish all our to-dos.
You're practicing becoming a better version of YOU.
Acknowledge how far you've come.
Own the areas you are fantastic at!
Own the areas where you suck…Remember that's okay, because we all SUCK!
Tell yourself more about the areas you do really well….Remember, small hinges move big doors.
Never discount the small things you do! They are the key steps to your BECOMING.
And in those same areas there are areas of room for improvement.
Back to being a work in progress.
Back to never arriving.
Instead you are EVOLVING TO THE NEXT VERSION OF YOU on this wonderful journey we call LIFE.
smiling,

P.S. Did you know that I release two podcast episodes per week? Click here and follow me wherever you get your podcasts!