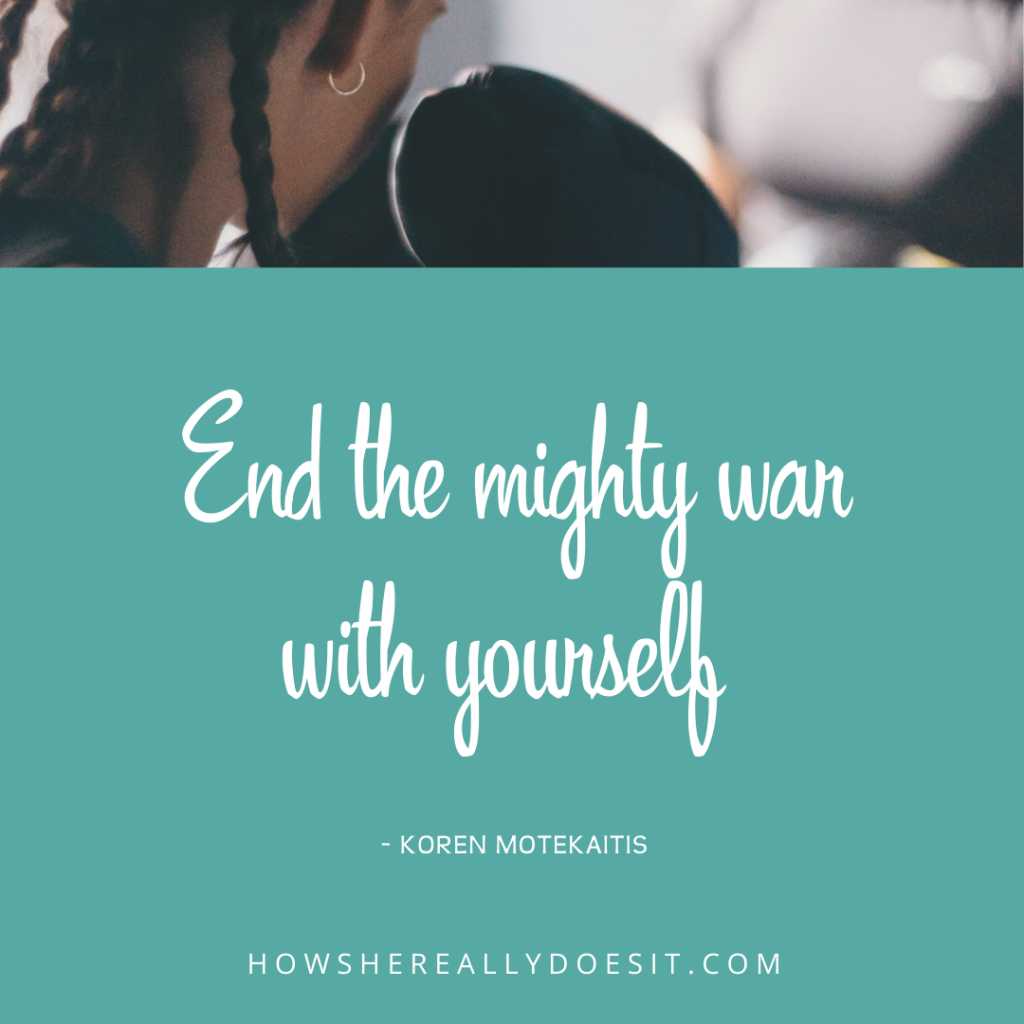 You have battled yourself.
You have tried to assassinate your flawed self, hoping to resurrect a "good person."
You've gone to war with yourself by attacking yourself with hatred.
But it didn't work.
Stop the battle.
Stop the assassination.
Stop the war with yourself, it will never work.
HOW TO STOP THE WAR WITH YOURSELF
You have to learn to become your own best friend.
You have to talk to yourself like you would talk to your own best friend …
You're kind to her
You're forgiving to her
You give her perspective
You support her
You LOVE all of her…her strengths and her flaws
You are compassionate with her
You are on her team
You have her back
Now, as your own best friend, do this for YOURSELF.
If you're going to do it, it'll take COMPASSION. Learn more about that in my interview with Dr. Kristen Neff (University of Texas).
smiling,