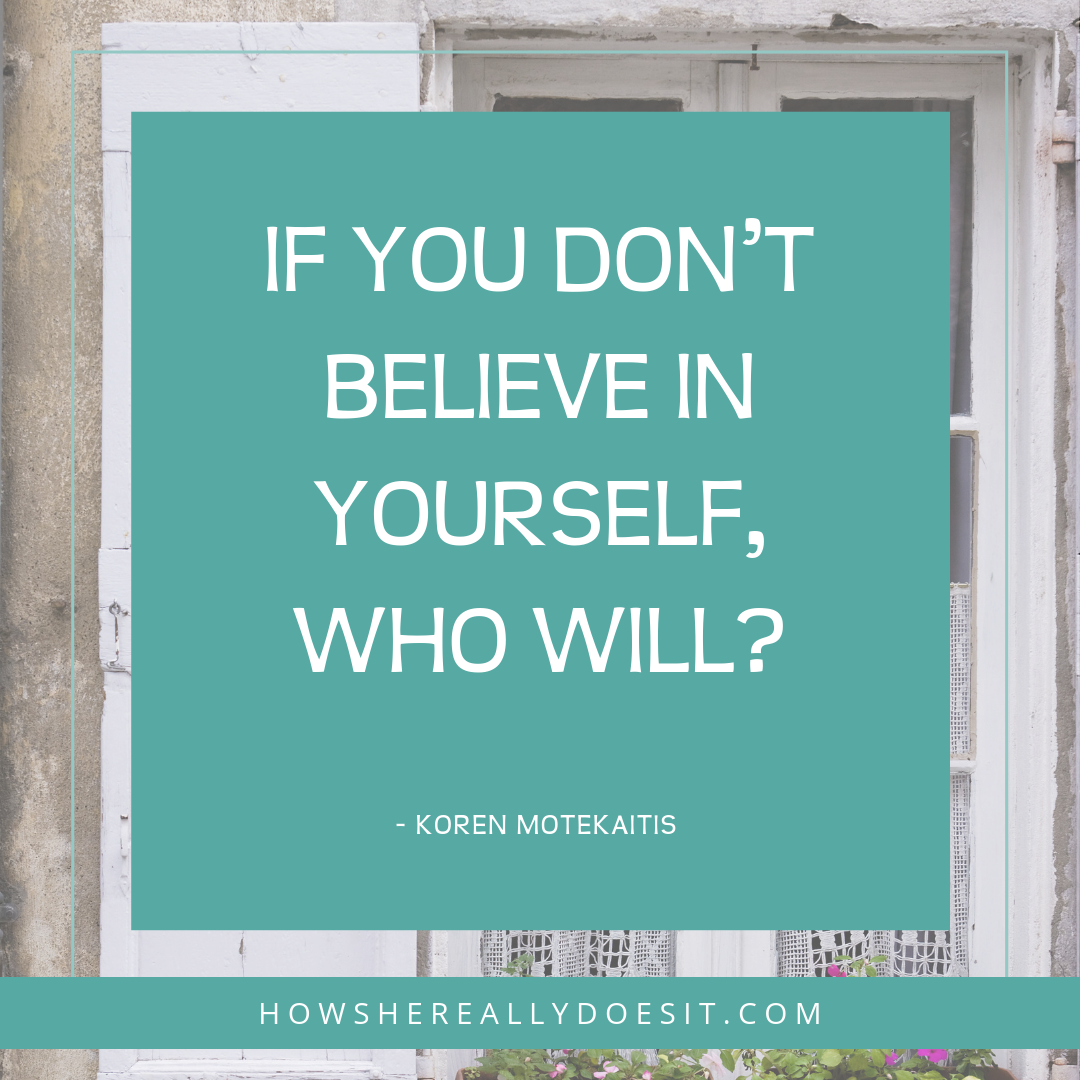 The greatest thing you can do is believe in yourself.
Think about it for a moment. If you don't believe in yourself, who will?
Often, my clients are upset. They believe it's because of other people's judgement of them, but it's really that they have an unconscious rule they live by.
This rule is "their belief in themselves is wholly determined by other people's belief in them."
Yes! They find themselves in a total Catch-22!
You must come to realize that you've been programmed to discount your own knowledge, to look for external feedback. This is wrong.
Your work is to believe in yourself.
It's not about pretending you don't have flaws.
It's about owning all of you – your strengths + your flaws.
Believing in yourself is your biggest truth.
Believe in yourself and you'll find that others will eventually believe in you.
And those who don't believe in you? Well, they aren't your people anyway … and that's fantastic news.
Believe in yourself, + tell yourself your own truth. Own completely who you are and allow others to believe in you … or not. Then, surround yourself with those who do and set the others free.
If you, like my clients, are struggling to believe in yourself … I've got something I'd like you to take a look at.
smiling,