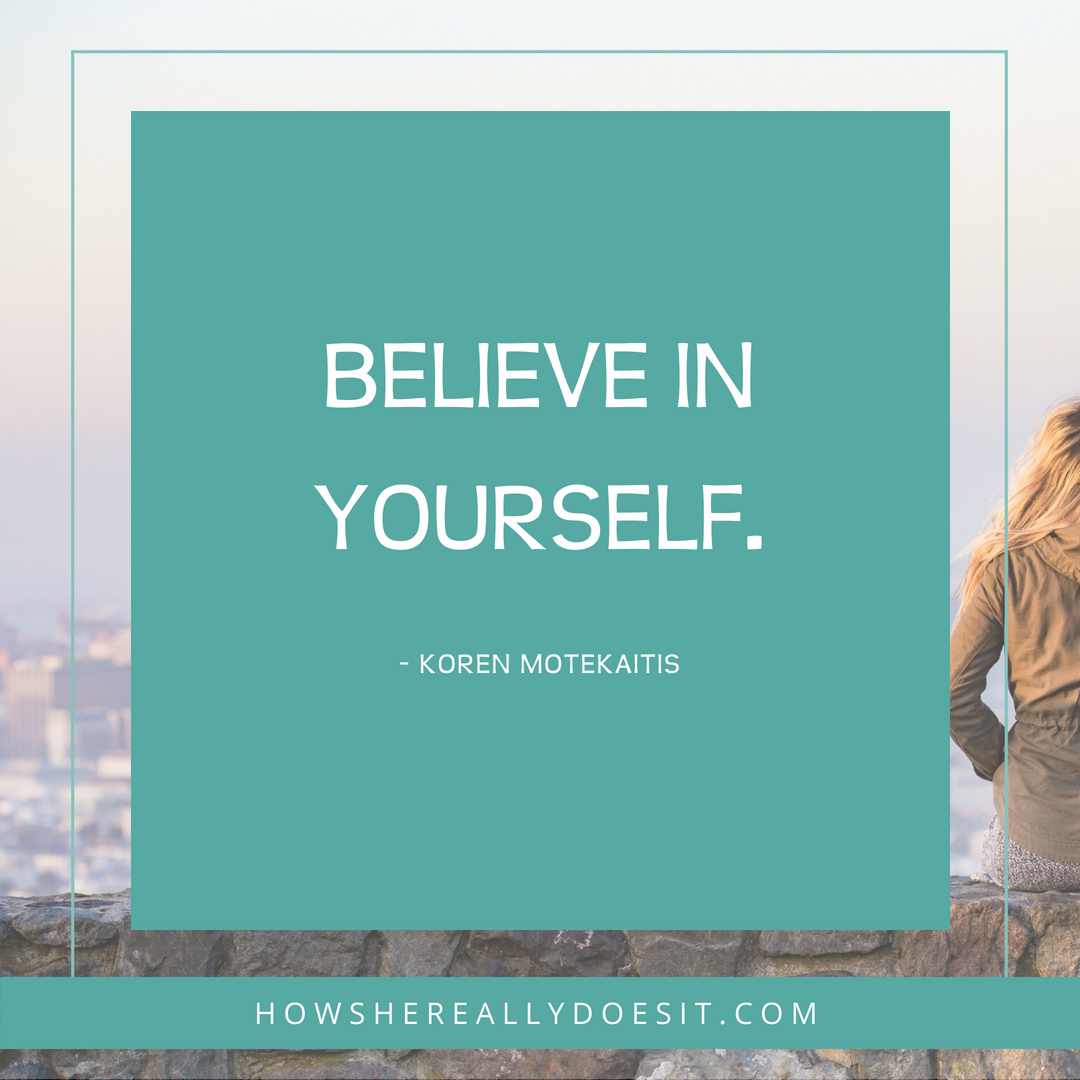 In my own life, since I didn't believe in myself, I leaned HARD on those who did believe in me. Over time, I exhausted them. I could not accept their belief in me, and would discount and ignore them, and yet keep going back for more validation. I just wanted to be able to see myself the way they saw me.
Eventually they stopped telling me that they believed in me. Which validated my belief that I wasn't worth believing in. The reality was they stopped saying what I clearly couldn't receive.
It took me years to start believing in myself. And when I did, everything shifted. I no longer needed to lean so hard on people that believed in me, and I was able to receive their beliefs. Because I knew it was true.
This is where it begins.
While it's nice to surround yourself with others who believe in you, it's more empowering to believe in yourself. Leaning on others is helpful on tough days. Believing in yourself is the thing that you can be rooted in, everyday.
smiling,

P.S. Join me and other like minded humans who are choosing beliefs of self-love, and daring to be ENOUGH in their lives … APPLY NOW