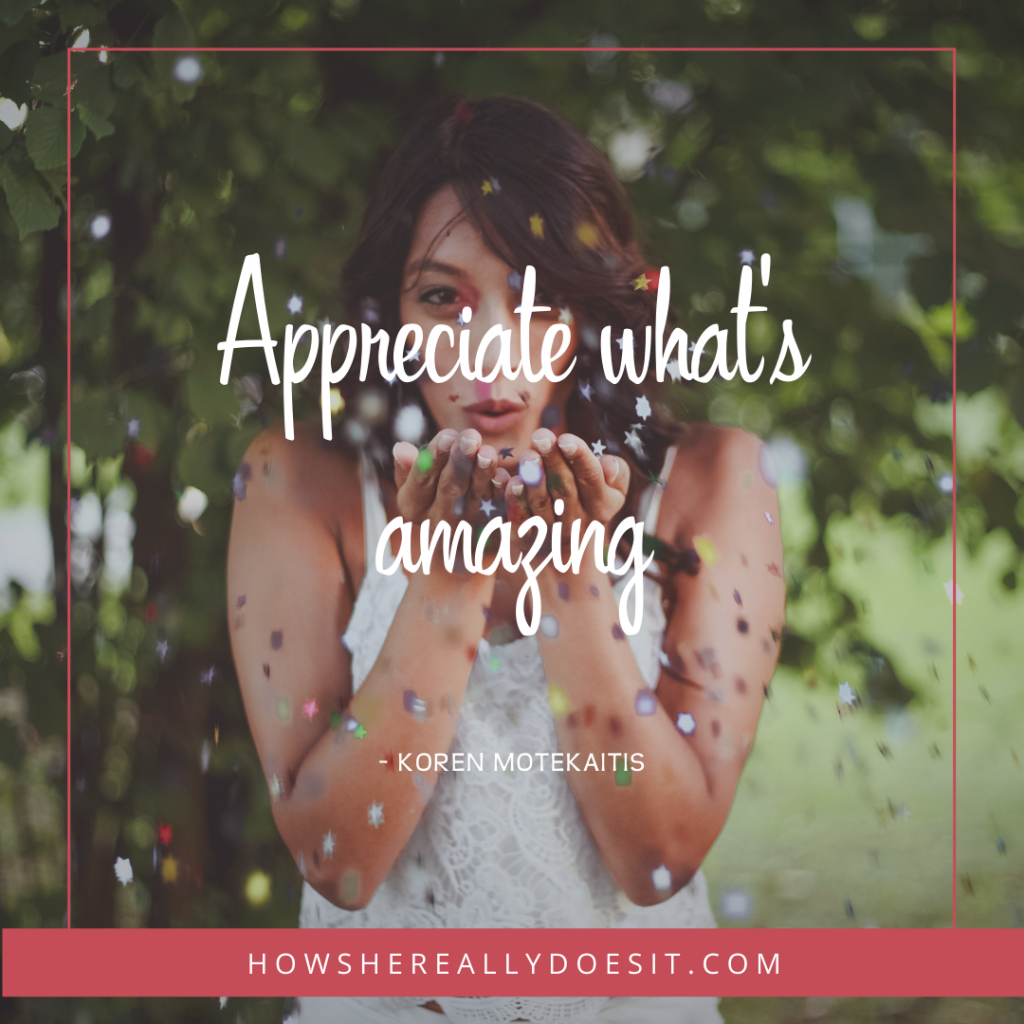 You have dreams.
You have desires about how you live this one precious life.
You appreciate the amazing things in your life.
But …. not everyone has the capacity to:
appreciate what's amazing.
allow what's amazing into their life.
live with the amazing in their life.
Why???
Because it's vulnerable.
Amazing is not a 24/7 status.
Amazing comes and goes.
Those who don't have the capacity for amazing are worried about enjoying the amazing and then having to deal with the unamazing or difficult things we ALL go through in life.
If someone does not want to share the amazing with you.
It's okay.
It's not about you.
They are afraid of what happens after amazing.
It takes courage to enjoy the amazing.
Because the amazing will pass.
What others who are uncomfortable about allowing the amazing don't realize is, there will be more amazing to come.
Really.
Don't worry if someone else doesn't have the capacity for amazing.
Instead … find those who do.
Join them in appreciating the amazing.
And …
Increase your capacity by allowing yourself to move beyond your comfort and stretch yourself.
Allow yourself to feel the amazing … Embrace it.
Trust that more amazing will show up in your life.
Really it will.
Appreciate. Allow. Trust.
smiling,

P.S. Ready to learn how to embrace amazing and get ready for more of it? Join me here to follow my podcast on your favorite podcast app.