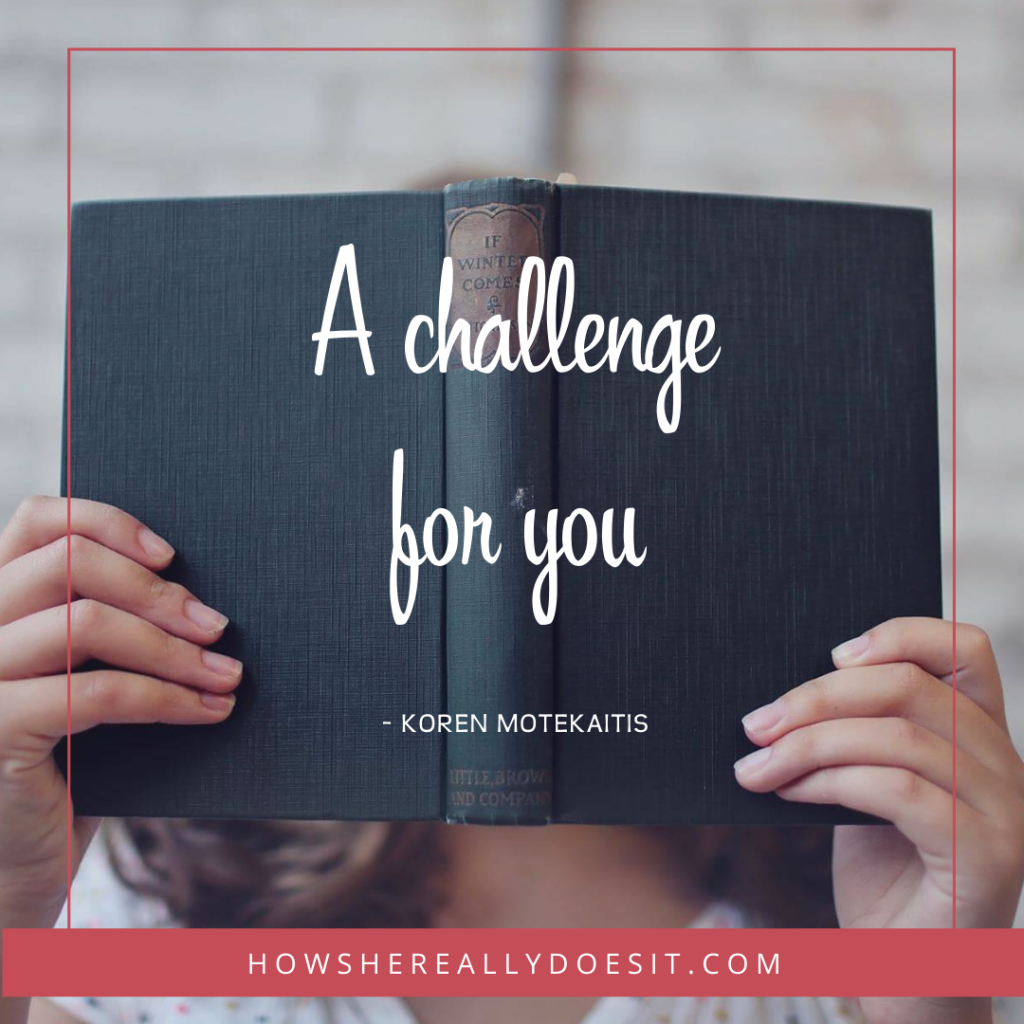 What if you committed to one personal development book for a year?
This means you, read the entire book, re-read it again and used it as a resource.
You would have to actually apply the information you read and USE the nuggets of wisdom.
Where would you be in 12 months?
What I know for sure … it would be life changing for you.
That is what happens when we do more than consume information and actually apply it.
Application changes everything!
Don't get me wrong. I love reading. I love buying books. I love borrowing stacks of books from the library. I love listening to Audible.
I lose myself in books and consume, consume, consume.
But when I do that … I get lost in the consumption and don't do the application as there's the next book to fill time and space with.
Several years ago I constrained myself to ONE personal development book in one year.
I focused instead on applying the knowledge from the book into my daily life.
By doing this I really took my learnings many levels deeper than when I would read the book, move on to the next book and then the next one.
I tested out the author's wisdom in my life.
I experienced it.
And of course I did it wrong so I went back and re-read it again.
That took me to a whole other level of understanding.
I continued to apply, revisit, make mistakes, grow, reflect and my application started to transform my life.
I took the lessons from the book and brought them life.
I was now experiencing it.
The lessons were now in my bones.
They became a part of my way of knowing.
I decided what part of the author's wisdom I wanted to keep and what wasn't necessary for me.
The author provided a road map, wisdom and insight.
And I became the author of my own story by applying the book to my life.
So I challenge you. Over the next 12 months. Choose ONE book and become a student of that book.
Read it.
Apply it.
Figure out what works for you.
Let go of what doesn't work for you.
Let the wisdom from the book seep into your bones.
Go and live it!
smiling,

P.S. 2021 doesn't have to be a repeat of 2020… Start your new year off with the support of private coaching: click here to apply.