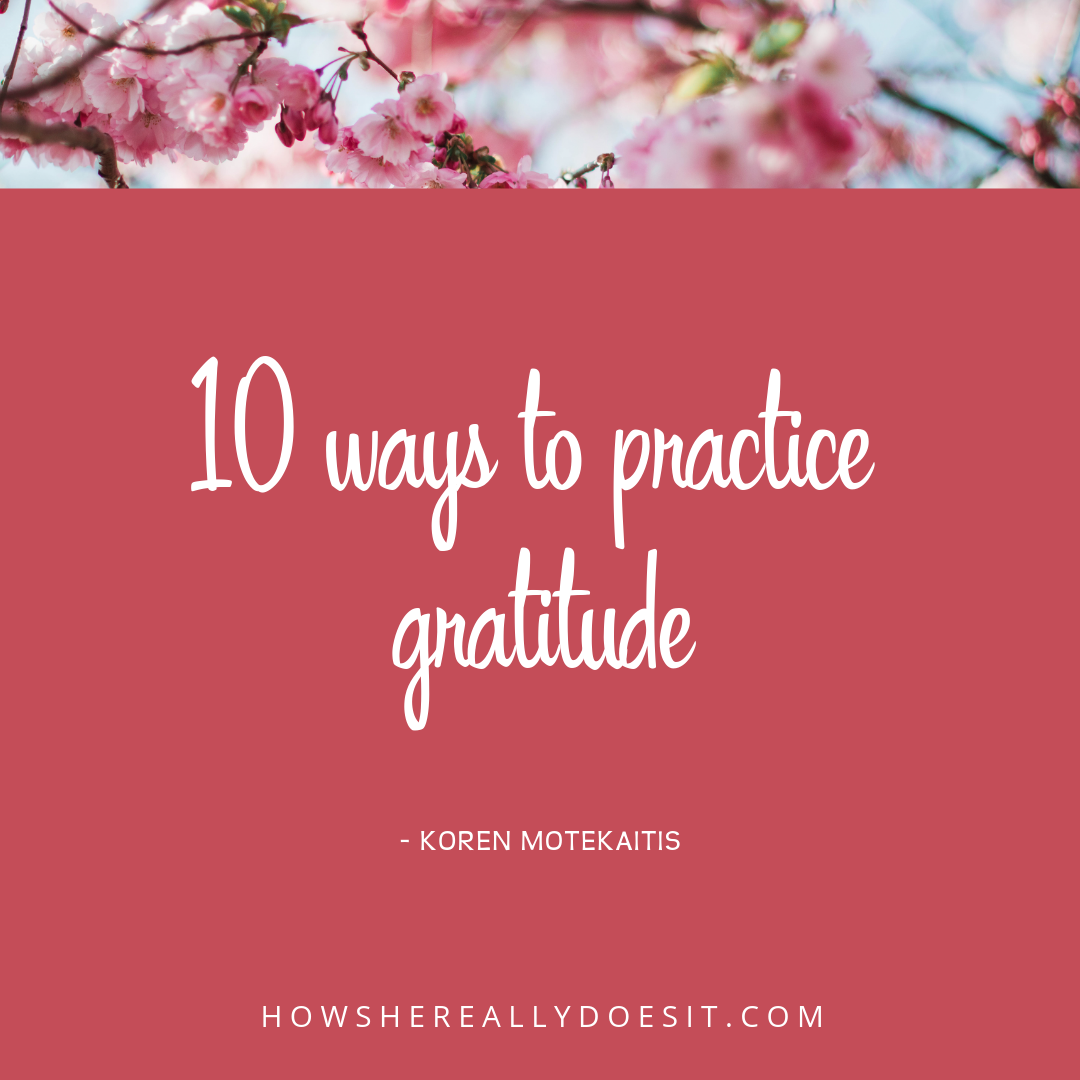 We know we're supposed be practicing gratitude, yet we still don't do it.
Instead of wasting precious hours of your life trying to analyze why (or feeling guilt about it), how about getting right down to a few simple ways of actually doing it?
Here are 10 ways you can practice your gratitude …
Allow yourself to do it imperfectly.

When you wake up in the morning, tell yourself what you are grateful for.

At dinner time, before your family eats, have each member share 3 things they are grateful for today.

Write in a journal — morning or evening.

During your lunch break, spend time with your brain as you reflect on what you're grateful for.

Ask others for what they are grateful for about the day, then share yours as well.

As you turn off the lights at night, tell yourself three things you're grateful for.

When you wake up in the middle of the night and those crazy shame gremlin thoughts come up, interrupt your thoughts with what you're grateful for.

When you notice yourself feeling shame, remind yourself what you're grateful for in this situation.

Send a card, text, email to a friend, loved one, to share your gratitude for your relationship.
Your gratitude practice is not about having an attitude for gratitude, it's about living, speaking and doing gratitude.
smiling,