Laura Dave is the author of  novels which have been optioned for the film by Jennifer Anniston and Reese Witherspoon.
Her latest book is The First Husband.  In this novel, Laura explores how we choose our partners and whether we can trust that choice once we've made it.
We talk about The First Husband and get to know the woman behind the book – Laura Dave.
Why she wrote the book.
The First Husband is about relationships.  What were the questions you asked yourself  to help you explore your thoughts about relationships?
What Laura Dave trying to figure out by writing?
Making choices
What is Laura Dave's daily life like?
The uncertainty of book publishing and being an author in that environment.
Connect with Laura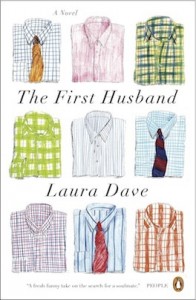 music Christine Kane – Virginia
smiling,