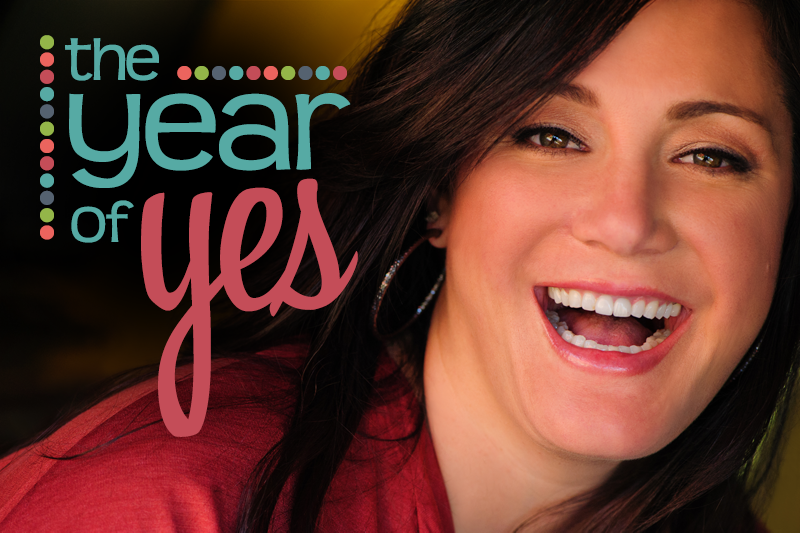 Make 2017 the year of doing what YOU want
—instead of what everyone else wants you to do.
It's time to do what your heart has been yearning for.
We are going to do stuff that may scare the crap out of you.
It might even feel a little terrifying.
Why would you sign up for this?!?!
You like to be in control.
You like to know how things are going to end.
You like to know where you are going.
But, that need for certainty has you stuck.
Feeling unclear.
A little empty.
You are exhausted from sitting on the sidelines of your life.
You feel alone and not sure what to do.
What you Want
You are ready to be brave and yes afraid too.
You are ready to finally believe in yourself and be the best YOU.
You are ready to say YES to yourself, finally.
You want to be with like-minded individuals.
You want to be a part of a community.
I have created a program for you
The Year of YES!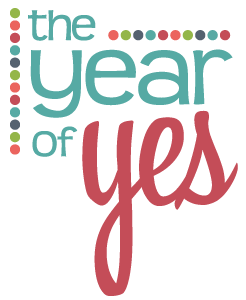 It is a yearlong commitment to you. A place for you to play, practice, and get to know yourself.
Does it feel scary?
Yep. That's normal.
Excited?
Tantalized by the possibility of where this could take you?
Yep. You will have a wide range of emotions.
12 MONTHLY CALLSEach month we will have a group call (60 minutes) to get you focused for the month. This will include live group coaching from me + meaningful conversations. Who am I? I am Koren Motekaitis host of the popular podcast How She Really Does It, and life coach where I help my clients create the life they desire while becoming a great friend to themself. I am the coach who loves to work with clients who transform over time.
ACCOUNTABILITY We will have a group forum. At the beginning of each month, you'll post your commitment to your YES practice on our Facebook group. And at the end of each month you will circle back and let us know about your month's YES practice and experience.
How did you show up? What were your obstacles? What were your fears? When you practiced YES to yourself, what was the outcome? What are you willing to say YES to for next month?
YES PRACTICE You are the boss of you. I will never tell you what you should say yes to. That is for you to determine, as you are the boss of YOU! Every month you will commit to YOUR YES practice.
BOUNDARY PRACTICE In this year of YES, you will work on your boundaries. You will build containers of safety for yourself and for those who matter in your life.
COMMUNITY Being around like-minded people who are daring to say YES to themselves. This will inspire you in your YES practice and offer you a FUN place for connection. The power of a group is transformational.
COMMITMENT You will have a space to honor your commitment to yourself. You are smart enough. You can do this on your own. Yet, it isn't easy to make space by yourself so you never do it. Being part of this community will help you be accountable to honoring your commitment to YOU.
That is why I created this yearlong program at this incredible rate for YOU.
A place for you to practice and fine tune for an entire year. A place to change habits and make BIG possibilities open up in your life.
At the end of 12 months these small practices move that big door of fear that keeps getting in the way of your heart's desires.
By the end of the year of committed, monthly practice (not perfect practice) you will have cultivated confidence, belief in yourself and practiced courage every month to grow those new pathways in yourself.
Come on, do the stuff that terrifies you! It will be worth it.
Say YES to The Year of YES! and start honoring your commitment to YOU!
I am excited to connect with you in The Year of YES!
We are going to have fun together in this Year of Yes experience.
I understand where you are right now and where you want to go. I know YOU are scared. I got YOU!
I see you and I know what's on the other side when you say YES to you!
You've got this. Really you can do it!
If you know you're the kind of person who gets the best results when you work with someone one to one and you want personalized coaching check out the Mastery + Ultimate options that include 1:1 sessions. Due to my full coaching practice I have limited space for these two options. 8 spots are open for Mastery and 4 spots are open for Ultimate. This is an awesome opportunity for you get personalized coaching.
Year of Yes
Year of Yes
12 Monthly 60 min calls ($900 value)
Year of Yes private Facebook Community (priceless)
$500
Mastery Year of Yes
Year of Yes
12 Monthly 60 min calls ($900 value)
Year of Yes private Facebook Community (priceless)
6 1:1 private coaching sessions ($1500 value)
$1700
Ultimate Year of YES
Year of Yes
12 Monthly 60 min calls ($900 value)
Year of Yes private Facebook Community (priceless)
12 1:1 private coaching sessions ($3000 value)
$2780
For payment options click HERE
You will be out of your comfort zone, but you will have a safe place with me and our community in The Year of Yes Facebook group.
When was the last time you wholeheartedly said yes to life? Faced your fears ignored the no voice inside your head and said yes I'm all in.
Say YES and join the community of us who are going to dare greatly in 2016!
Year of Yes has 12 group calls
DATES: Jan 12th, Feb 2, Mar 2, Apr 6, May 4, Jun 1, July 6, Aug 3, Sept 7, Oct 5, Nov 2, Dec 14
TIME: 11 am PT | noon MT | 1 pm CT | 2pm ET (your time)
All calls are 60 minutes. All calls are recorded.
Your commitment to The Year of Yes is not refundable – for any reason – decide mindfully before you join. Once you commit to yourself in The Year of Yes you are all in. A refund would allow you to waver and not really commit.
Block the time on your calendar. By doing this you are saying YES to you! Don't let other people's demands get in your way of joining on ONE call every month for you. Commit to yourself + take courageous action = The Best of You in One Year.