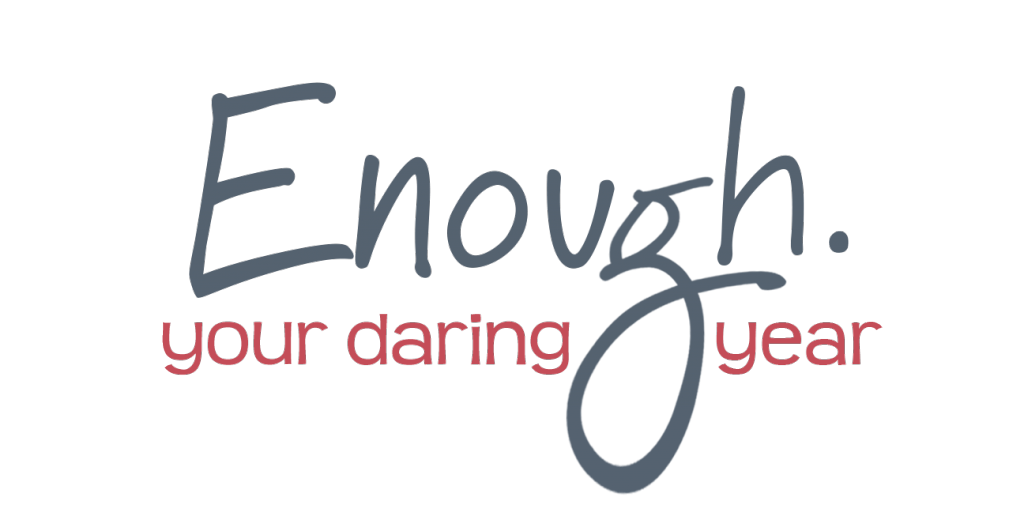 Do you have the voice of I'm not enough, I am not good enough, I am not pretty enough, thin enough, strong enough, smart enough?
In this group coaching program, we will remove those painful voices as you move towards your worthiness, self-love, and self-compassion, – Enough!
Enough is a year-long group coaching program. We dig deep beyond intellectual learning and really implement the tools and insight you will learn at the online retreat.
You will practice being conscious in your life.
You will practice loving yourself.
You will learn the stories that keep you small and cultivate new stories that allow you to fully show up in your life.
You will practice being brave.
You will practice managing your mindset.
You will practice shame resilience.
Feeling shame and learning to move through it, instead of shame owning you is life changing.
Your daring year won't be perfect. You will go through shit storms throughout the year. This is the true process on how we rise up to cultivate the life we want.
The fantastic news is you won't be going through it alone, you will be with us in the Enough program.
We will start with a 3-day online retreat, where we will build a foundation for our year together.
Yes, you can be anywhere in the world.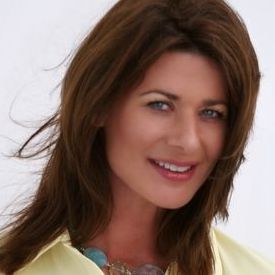 "A year ago, I was too hard on myself and blaming myself for all the ills of my circumstance and the world. Now it is profound in the way I treat myself. I'm so much quicker to recognize "oh that's a shame trigger" and it has a different meaning to it. I am so much more compassionate with myself, love myself and ultimately have compassion and love for others. I have become my own best friend."  ~ Bridget
After our 3-day online retreat, we meet twice a month as a group for the year. This will be a great environment for group energy + synergy along with deepening your Enough practice and moving through your shit storms.
You will realize you are not alone and also see yourself through someone else's struggles as well as be inspired by what other members cultivate in their life. You will have the opportunity to create connection with the other members in the group.
On top of the 3-day retreat and the group coaching sessions, you will also have six personalized deep dive private 1:1 coaching sessions with me during the year.
"Koren coaching helped me work through feelings and emotions that held me back in relationships at home and in my profession. The combination of her coaching, weekly reflections and listening to her podcasts was highly effective to lay the foundation of a practice that will have long lasting and positive impact in my life." ~Matt
The Program includes:
3-day online retreat. You get to be in the comfort of your home, no planes, trains, automobiles or hotels: Nov 10, 11, + 12
24 Group coaching sessions 10-11am PT:
Nov 16th
Dec 7th + 14th
Jan 11th + 25th

Feb 1st + 15th
Mar 1st + 15th
Apr 5th + 19th

May 3rd + 17th
Jun 7th + 21st
July 5th + 19th

Aug 2nd + 23rd
Sept 6th + 20th
Oct 4th + 18th
Nov 1st
Attend live or listen/watch recording for those times you can't make it.
Personalized Touch: 6 private 1-on-1 coaching sessions for personalized deep dives for you.
Access to the private Enough Facebook community – your space to connect with the women in the program. Our year together includes being a vault for each other. We all pledge to honor the trust of this community and be a vault for the stories shared in Enough.
Why go through this year with Koren?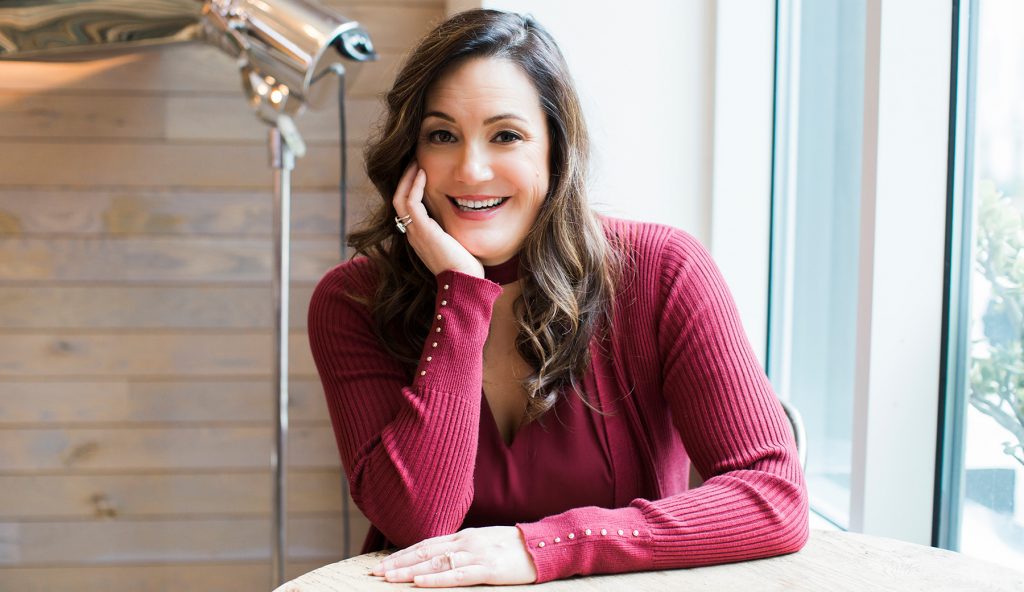 I am a master certified life coach and a trained Daring Way™ facilitator in Brené Brown's work. For the past four years I have worked one-one with my clients as they did their shame work from the Daring Way™. My private clients worked on loving themselves, practicing self-compassion and cultivating belonging in their life while letting go of perfection and the voices of you are not enough. They committed themselves to evolving to being enough and becoming their own best friend. Now I have this group program to take you on this journey too!
When you are Enough you can show up and be the leader in your life both personally + professionally.
Enrollment
I want to make sure the each member of the Enough group coaching program is a good fit. I am conducting coaching consults with potential candidates to makes sure the program is a good fit for you and you are a good fit for the program. I am committed to a great year for all members of Enough!
"After my year long coaching partnership with Koren, I FEEL EVERYTHING! I feel shame, and joy. I feel empowered to do what is right for me, not what I think I should do based on what other people might think. I feel scared. I feel vulnerable. I feel hopeful. And with all of this I feel so powerful and confident and happy."~ Carol
Payment options
Pay in full $6,000
3 payments of $2100 (due at sign up, Dec 15th, Feb 15th)
6 payments of $1100 (due at sign up and every 30 days for six payments)
Sign up here for your 30 minute slot to talk about the program, ask questions and for me to get to know you.
"When we started working together I didn't believe in my own self worth, I didn't believe I was worthy of love and belonging just because I am. I deeply, deeply felt that I had to prove myself and be better and more before I would be worthy; I did not believe I was worthy as I was. It's been a long journey; it did not happen over night by any stretch of the imagination, but bit by bit I have come to realize that I am worthy of love and belonging right now, right as I am. This knowing is a direct result of the work we do together."
~ Nicole
If you're feeling uncertain about coaching because you don't really know what coaching is. Please take  some time to familiarize yourself with coaching by listening to client interviews as well as MINISODES where I discuss key tools I use in the coaching process.
The Daring Year – what happens
Journey Into Transformation – What it's Really Like?